As announced earlier, Punapratishta Dinam will be celebrated as usual on Tuesday 28 March 2017 at Ambalavattam Temple.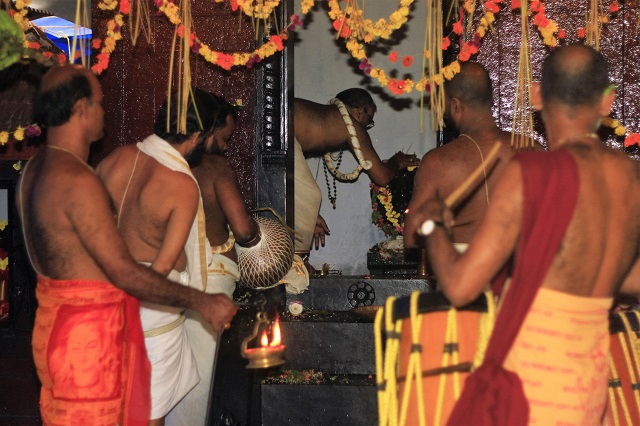 The pooja will be from 6:30 to 10:00 am and 6:30 to 8:30 pm. Family get-together is scheduled for 11:00 am. Annadanam will be at 1:00 pm. Details have been shown below.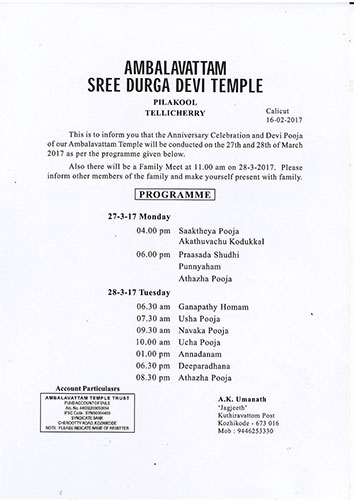 Saaktheya Pooja and Akathuvachu Kodukkal, as is customary, will be observed in the evening of 27 March.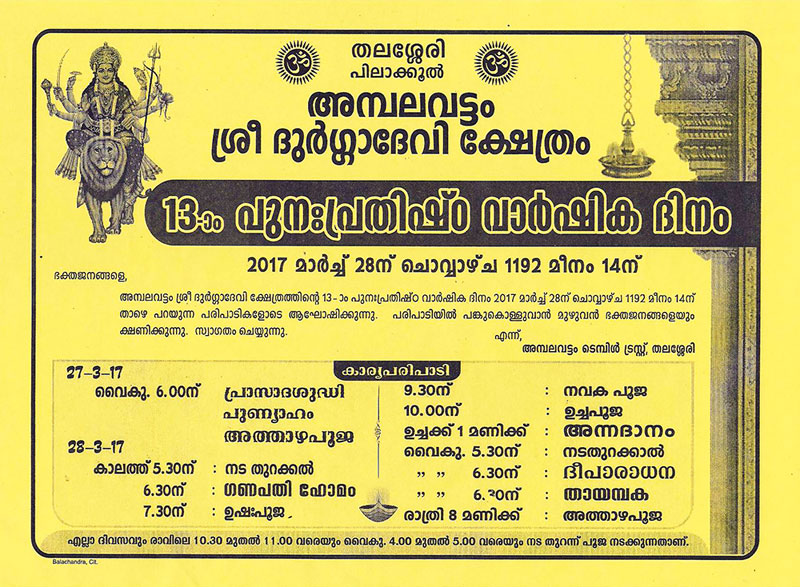 The notice in Malayalam may be viewed above.
Young members of Ambalavattam family are specially invited to attend the poojas and to participate in the get-together.
For more information, please call Sri A.K. Umanath on +91 94 46 253330.