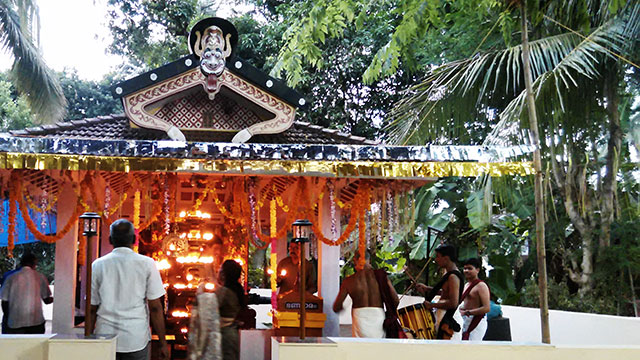 The following are the festivals celebrated on an annual basis at the temple.
Saktheya Pooja and Akathuvechu Kodukkal           –   27 March
Pratishta Dinam and Durga Pooja                            –   28 March
Naga Prathista Dinam                                               –   August / September
Navami Pooja                                                            –   October, dates  vary.
Prathishta Dinam pooja is followed by Annadhanam. The children and others in the neighbourhood as well as family members partake in the lunch.
A get-together of family members is also organised on the same day at 11:00 A.M. when  suggestions are sought regarding running of the temple. Family members  get minutes of the meeting.