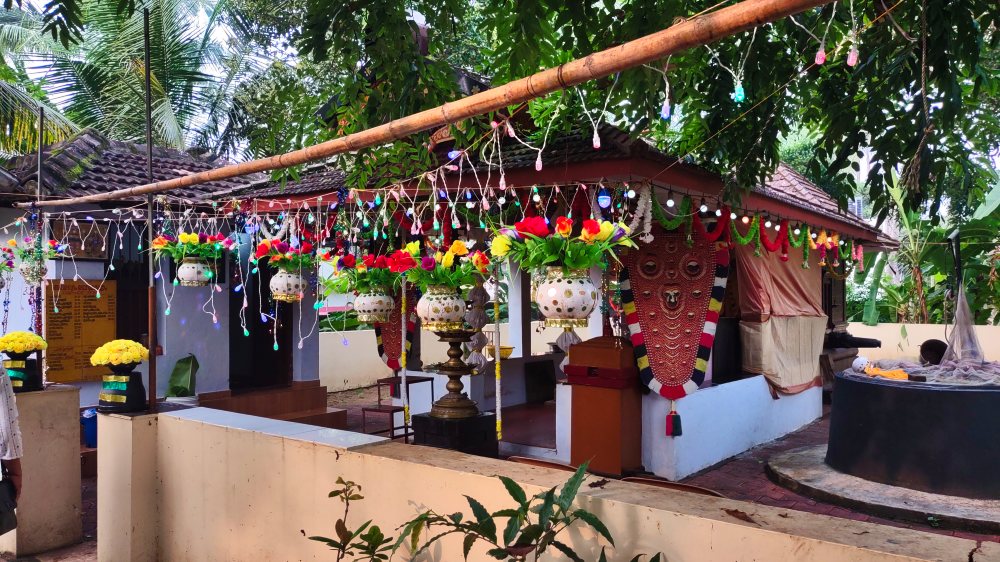 Navaratri 2023 celebrations at Ambalavattam Temple Thalassery commenced on 15 October and culminated on 24 October 2023 with Vijayadasami. The celebrations had the customary splendour. It is devoted to the worship of Durga Devi and her nine avatarams – Navadurga.  Navaratri means nine nights in Malayalam as well as Sanskrit.  The festivities in Kerala differ from that in other parts of India.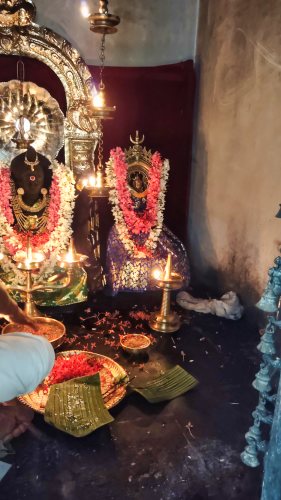 Pooja Timings and Preparations
The darshan timings were extended during Navaratri. The timings were: mornings 5:30 to 9:00 am and evenings 6:00 to 7:30 pm. Murali Shanti had decorated the temple with flowers and illuminations. He had sourced some of the flowers from Kozhikode.
Visitors to the Temple
Family members and others visited the temple during Navaratri Pooja 2023. They came from Thalassery and elsewhere. Devotees travelled from Kannur, Vatakara, Kozhikode, Kochi, Chennai, Mumbai etc. Those who could not make it,  transferred funds to the temple and gave vazhipadus.

How do Keralites Celebrate Navaratri?
Kerala celebrates Navaratri, a multi-faceted festival, each year. Generally falling in either September or October, the nine days are set apart for worship of the nine forms of Durga Devi.
Navaratri devotes three days each to the worship of Durga, Lakshmi and Saraswati. The tenth day is Vijayadashami, the day of victory.
In Kerala the final three days of Navaratri, Ashtami, Navami, and Vijayadashami, are set apart for the worship of Goddess Saraswati who is the goddess of wisdom and learning. Devotees place books and tools in the pooja rooms of homes, workshops and temples for worship on Ashtami day.
History of Navaratri
Navratri marks the execution of the demon Mahishasura and the victory of good over evil. The narrative begins with Lord Brahma blessing Mahishasura with the gift of immortality for his enormous dedication to Him. But the boon came with one proviso: only a woman would be able to conquer him. Mahishasura did not believe that a woman would be capable of defeating him. So he started to harass and terrorise people one earth. The Gods could not put an end to the torment.
Therefore Brahma, Vishnu and Shiva used their combined powers and created goddess Durga to wipe out Mahishasura. The gods equipped Durga with several weapons. The battle between Durga Devi and Mahishasura lasted ten days. He assumed various forms to confuse the Goddess. But when he finally turned himself into a giant buffalo,  Durga Devi decapitated the demon with the Chakra which Lord Vishnu had given her.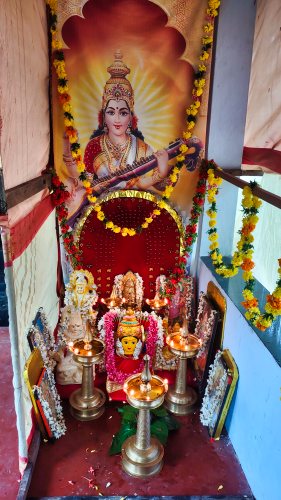 Acknowledgements
Muralidhara Shanty gave me two media files which I have used. All the other photos and videos here are my own contributions.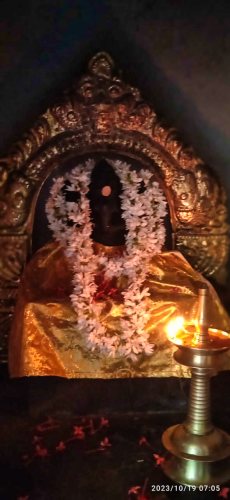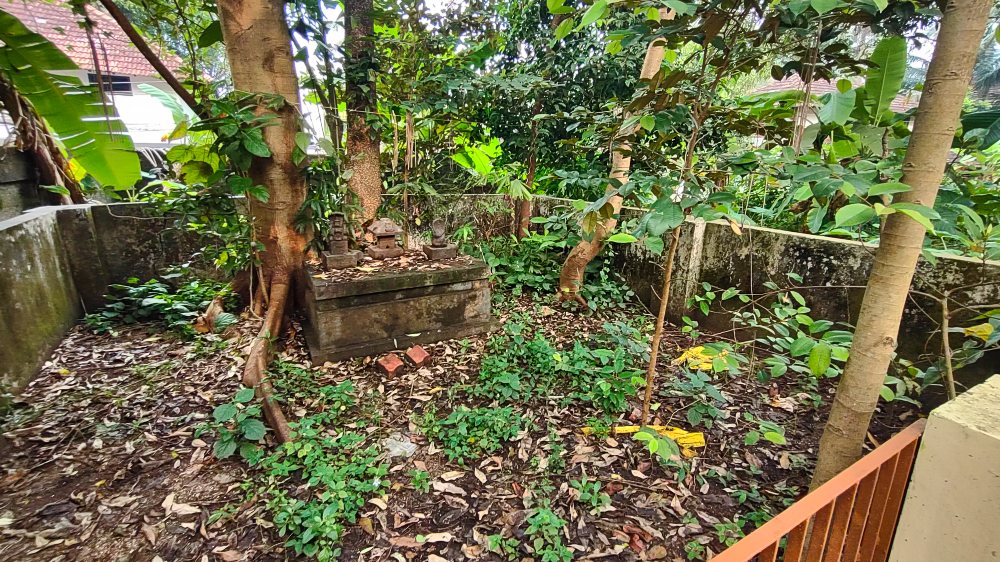 Related posts: