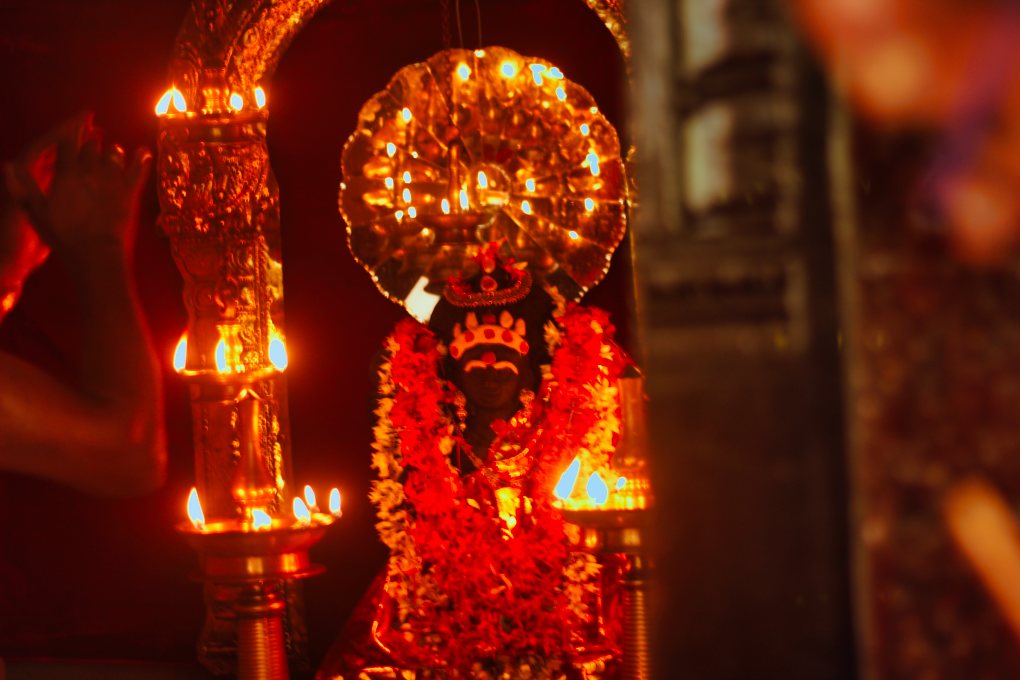 Pratishta Dinam 2023 was held under favourable conditions on 28 March this year and not hindered by a bandh as in last year.  Private vehicles and buses could move freely. Trains and buses ran as usual. Several family members were able to travel to Thalassery and participate in the celebrations of Pratishta Dinam 2023.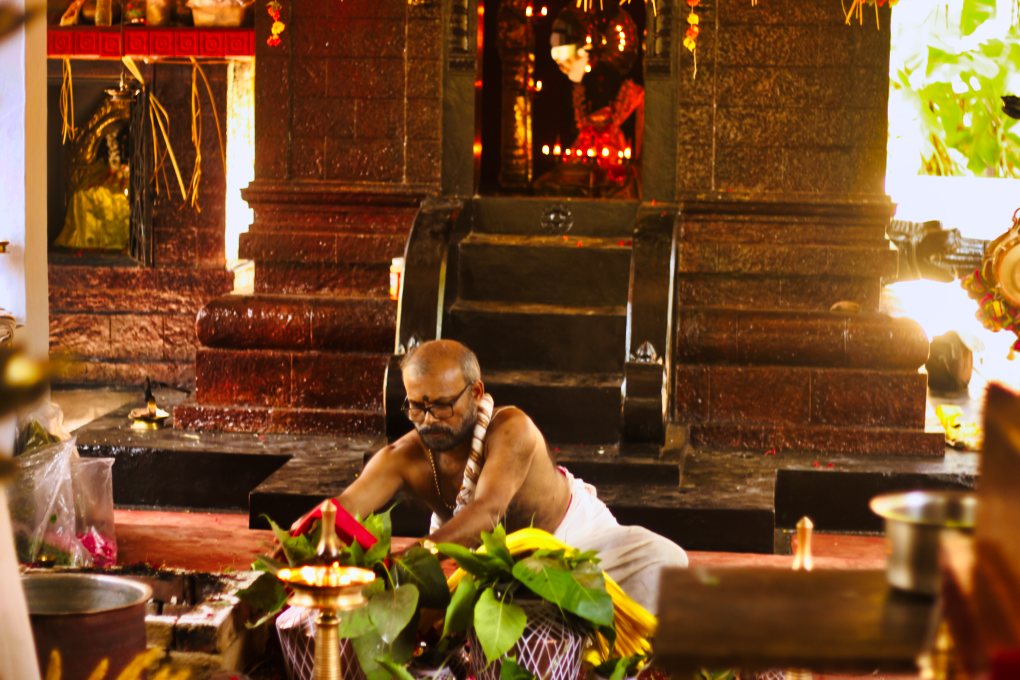 Pooja Ceremonies
The agenda on Pratishta Dinam 2023 was as follows:
| | |
| --- | --- |
|                TIME |                                            POOJA |
| 6:00 | Ganapathy Homam |
| 7:30 | Usha Pooja |
| 9:30 | Navaka Pooja |
| 10:00 | Ucha Pooja |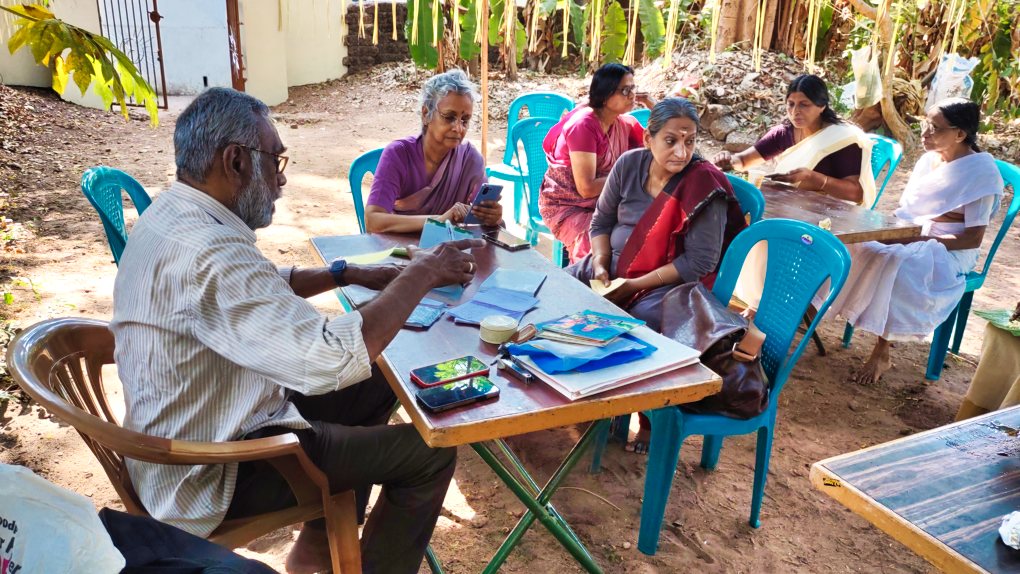 Sri Thirumangalath Satheeshan Namboothiri directed and conducted the pooja ceremonies. Sri Muralidharan Shanthy gave him ample support.
Early morning, floral decorations of the previous day were removed. Using the sacred water from temple well, poojaris carried out abhishekam of the deities. Afterwards they decorated the deities with flower garlands. This is known as the poochaarthal. We later witnessed Ganapathy Homam.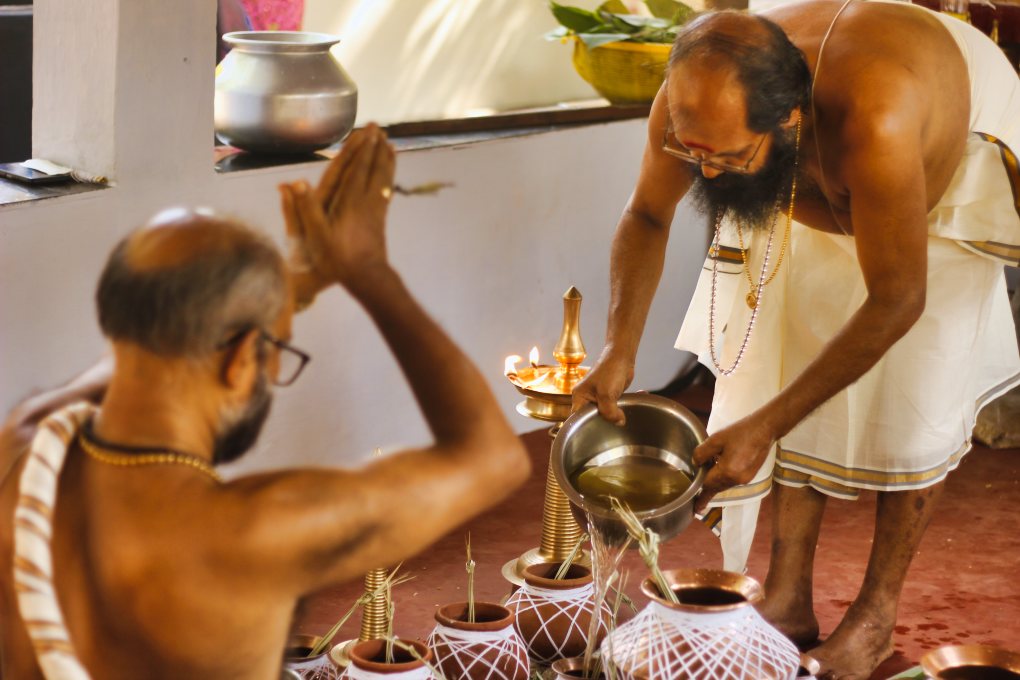 Usha Pooja was at 7.30 AM. After this, Thirumangalath Satheeshan Namboothiri set aside the decorations on the idols and conducted  Kalasa Abhishekam with sanctified water. Kalasa Abhishekam is a ritual in which pots (Kalasa) are filled with water and then consecrated with various mantras and offerings. It is believed that this ritual can bring blessings and prosperity to the family and devotees.
Navaka pooja was next. The second Abhishekam and Navaka pooja are performed only on special auspicious days. Uchha pooja started at 10:00 AM. With Uchha Pooja, the mornng poojas came to an end. Devotees received Maha Naivedyam.
The pooja schedule for the evening of 28 March 2023 was as follows:
| | |
| --- | --- |
| TIME | POOJA |
| 6:30 | Deeparadhana |
| 8:30 | Athazhha Pooja |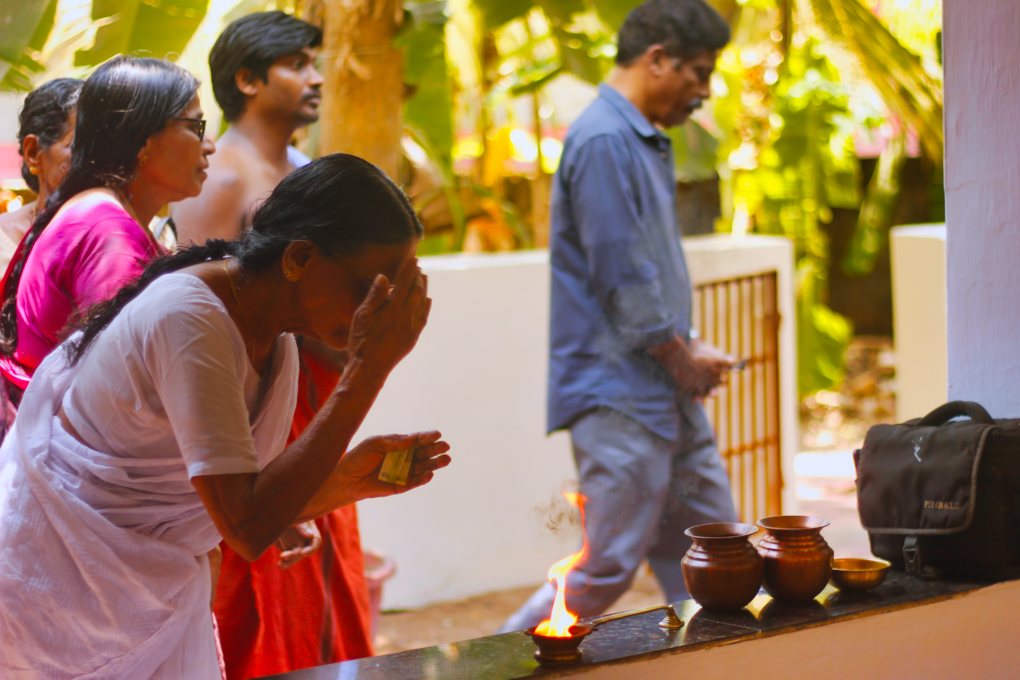 Devotees sat down to a Kerala sadya on banana leaves at lunch time.
Acknowledgements
Many family members travelled from different parts of India and elsewhere to the temple. Quite a few made liberal donations to the temple. Rajeev Marar's recital on Edakka was appreciated.
Related Posts