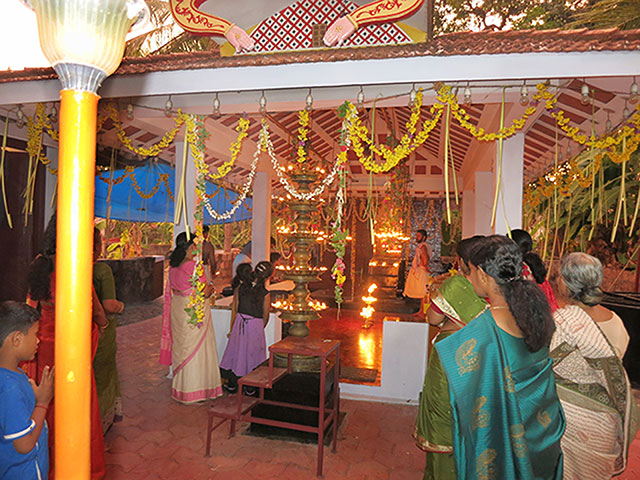 As you are aware, Punapratishta Dinam will be celebrated on Tuesday, 28 March. We hope to see family members turn up in large numbers at the temple.
We are counting on liberal contributions this year too to make the event a success. Please make sure that remittances are made only in Indian rupees.
Kindly remember to mention the name of the donor irrespective of whether the payments are made by cheque, net banking or mobile app.
Do encourage your children to take an active role in the affairs of Ambalavattam family.
More details of the Pratishta Dinam will be posted shortly.