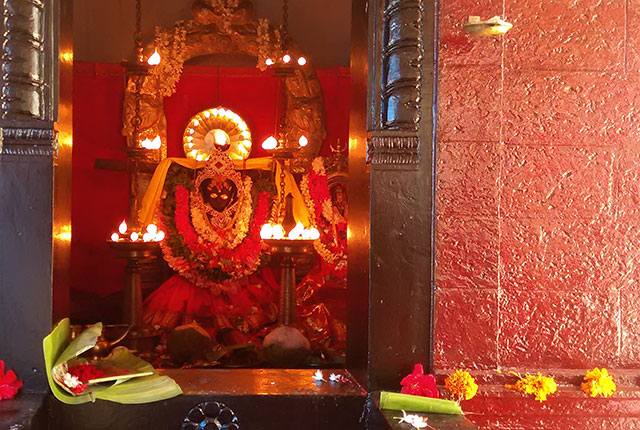 Punapratishta Dinam was celebrated with much fervour at Ambalavattam Temple on 28 March. It was a Tuesday and a working day. Many family members still made it to the temple from near and far.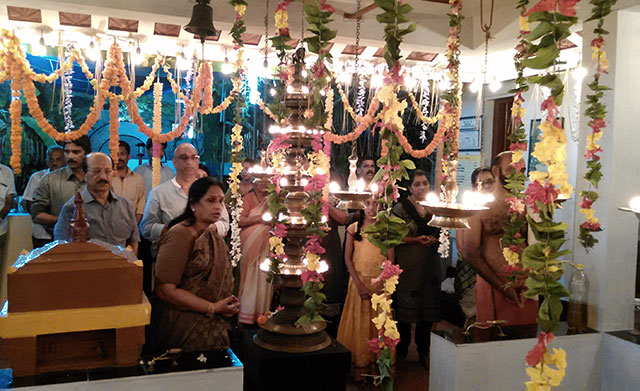 The pooja rituals began at 5:30 am and ended at 8:00 pm.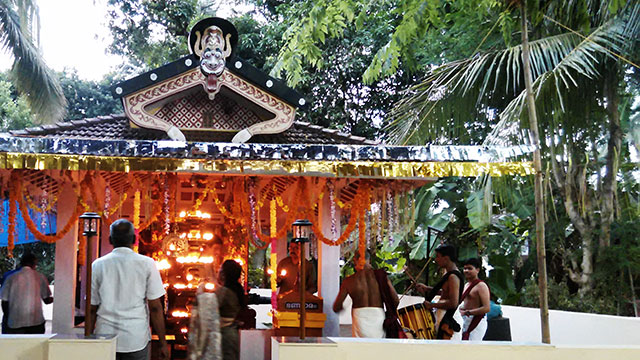 The photos were made available by family members who were there. I do not have all the names and so I have not mentioned them.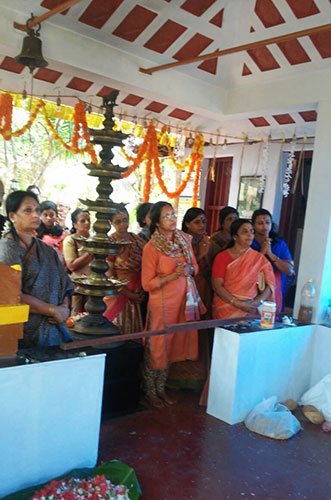 Devotees had gathered at the temple from early in the morning and were present for most of the day.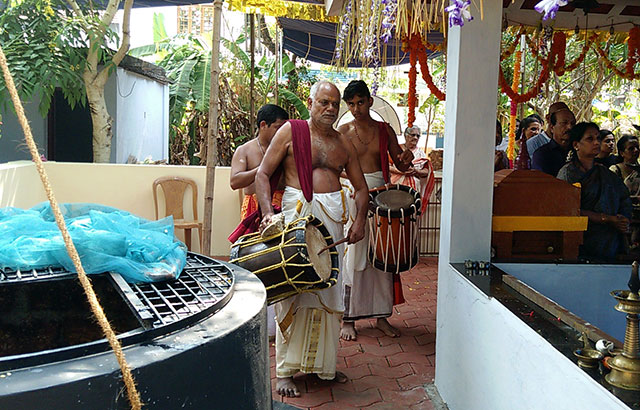 As usual, chenda melam was performed at certain times during the poojas.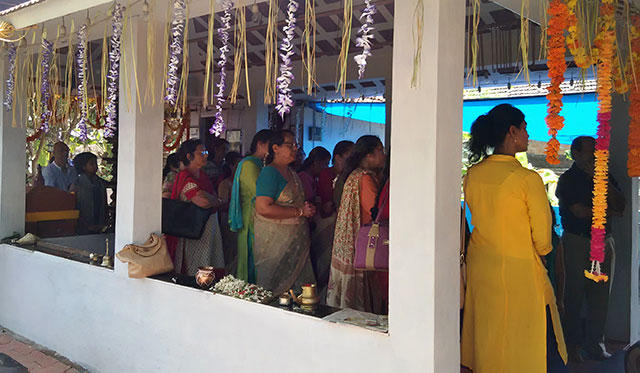 An encouraging feature this year was that youngsters were there in some number at the temple.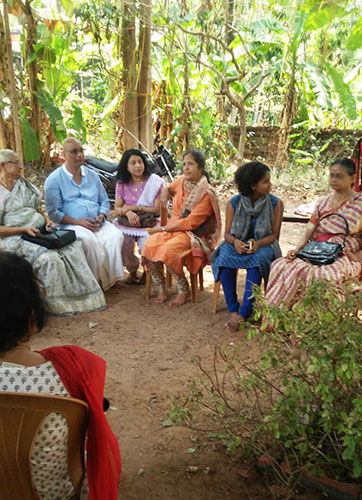 There was a family get-together after the Ucha Pooja. Details will be furnished by Sri A.K. Umanath (Babu).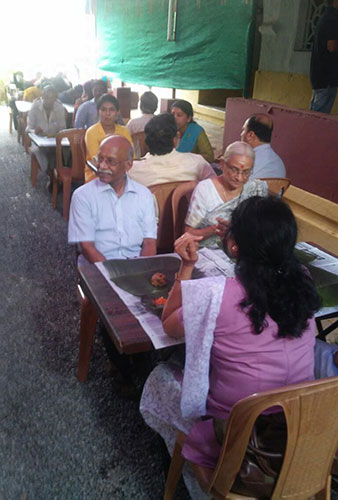 Annadanam was at 1:00 pm. It was attended not only by family members but also people from the neighbourhood.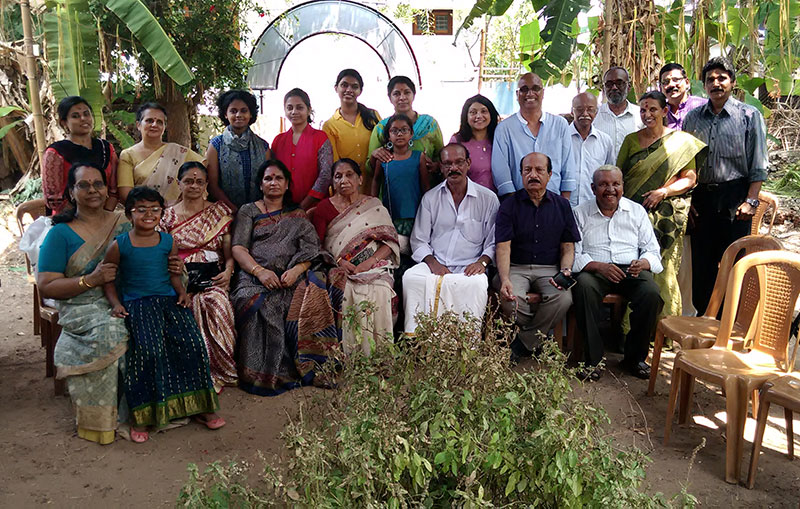 The photograph was clicked after the Annadanam. Some family members had left immediately after lunch and hence are not shown on the picture.
For more information, please call Sri A.K. Umanath on +91 94 46 253330.