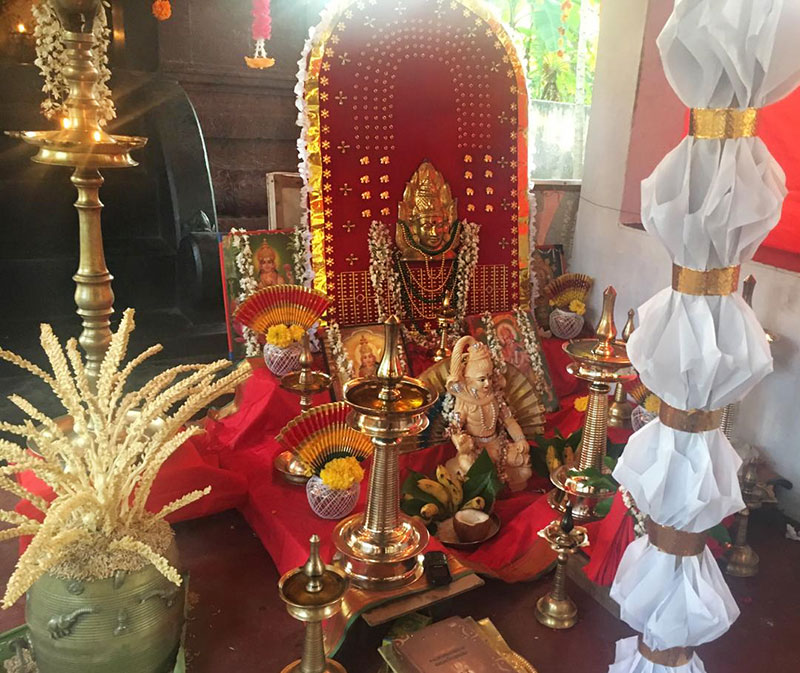 Navaratri Pooja 2018 marked traditional celebrations at Ambalavattam Temple from 10 to 19 October. The ceremonies lasted nine nights and one day, from 10 to 19 October 2018.
Navaratri Festival
Navratri celebrates the victory of Goddess Durga over Mahishasura, the buffalo-headed demon. She fought for nine days and nine nights before emerging victorious on the tenth day.
Navaratri dedicates three days each towards worshipping the divine forms of Durga, Lakshmi and Saraswati. The tenth day is Vijayadashami, the day of victory.
In Kerala, the days of Ashtami, Navami and Vijayadashami are celebrated as Saraswati Pooja when books are worshipped.  The ninth day is also the day of Ayudha Pooja when you worship the tools of one's livelihood.
Navaratri Pooja 2018 at Ambalavattam Temple
The temple was open for pooja during Navaratri from 6:00 to 9:00 am and from 5:30 to 7:30 pm. Murali Shanthy conducted the pooja ceremonies. Many family members from far and near took part in the functions. Smt. Salma Haridas has made available the photos on this post. The video is from Sri A.K. Umanath.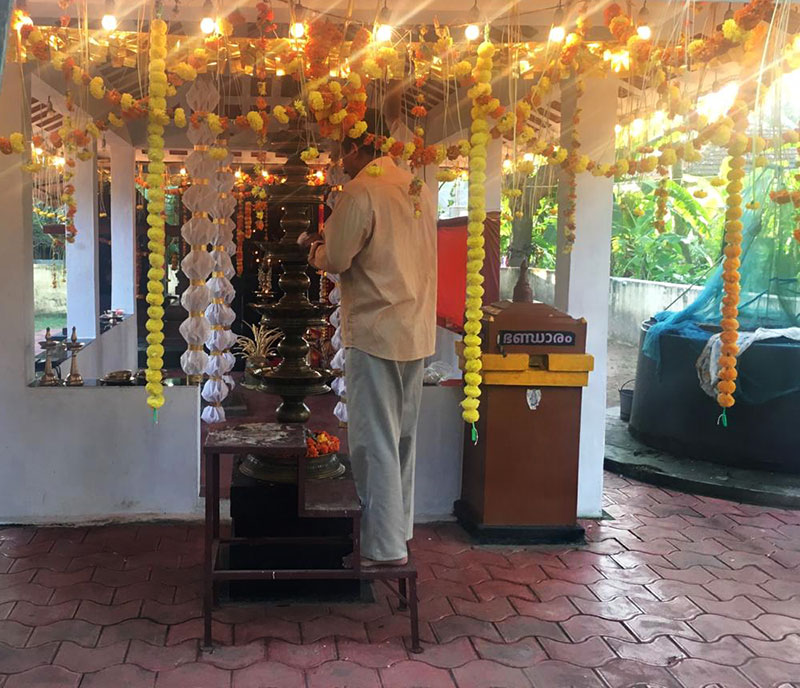 Temple Decorations
The temple decorations looked beautiful. All those who contributed their time and effort deserve a round of applause.
Family Members at Navaratri Pooja 2018
Family members and other devotees turned up in good numbers to partake in the festivities. Most of them contributed generously for the pooja,
If you have questions, please use the Contact Form to get in touch with us. Post comments in the box below.