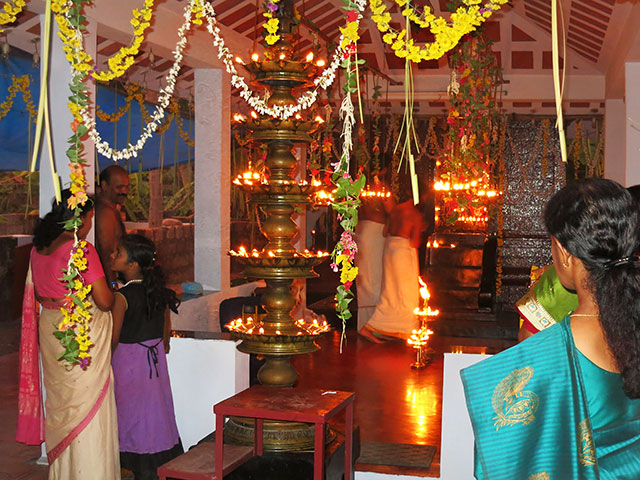 Pratishta Dinam 2019 will be on 28 March, as is customary, at Ambalavattam Temple. This falls on a Thursday. We will celebrate the day with energy and enthusiasm.  Pooja begins early in the morning and continues till night.
Annadanam is set to begin at 1:00 pm on Pratishta Dinam. Family members and people from the neighbourhood will partake.
We will observe Saktheya Pooja and Akathu Vachu Kodukkal on 27 March. Detailed programme will be available shortly.
Timeline for Functions and Poojas
The functions for the day will be as follows:
28 March
5:30 am      Nada Thurakkal
6:30 am      Ganapathi Homam
7:30 am      Usha Pooja
9:30 am      Navaka Pooja
10:00 am    Ucha Pooja
1:00 pm      Annadanam
5:30 pm      Nada Thurakkal
6:30 pm      Deeparadhana
6:30 pm      Thayambaka
8:00 pm      Athazha Pooja
One of the features of Pratishta Dinam over the years has been the family meeting. The meeting will be at 12:00 noon
Donations for Pratishta Dinam 2019
Every year family members have made generous contributions towards Pratishta Dinam. Costs have shot up considerably in the the last few years. Income has not grown to the same extent. Therefore we appeal for liberal donations this time. Please remember to make the donations in Indian rupees.
Invitation
Last year, Pratishta Dinam happened to be on a Wednesday. It was also a working day. In spite of that, a good number of family members from far and near participated in the celebrations. This year we hope that the turn-out of devotees will be considerably more at Ambalavattam Temple.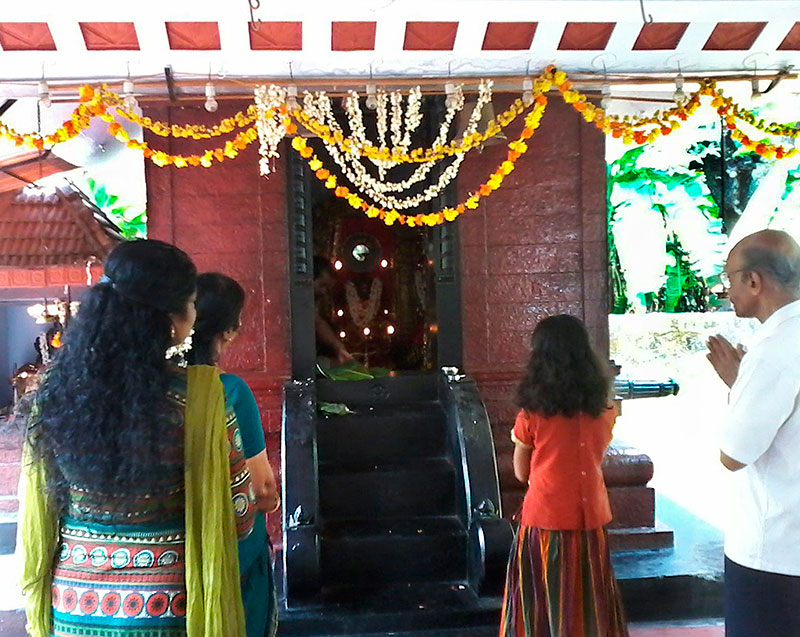 A special invitation goes out to young members of the family to visit Ambalavattam Temple and attend the functions on Pratishta Dinam.
In conclusion, leave your replies and suggestions in the contact box on the side bar.