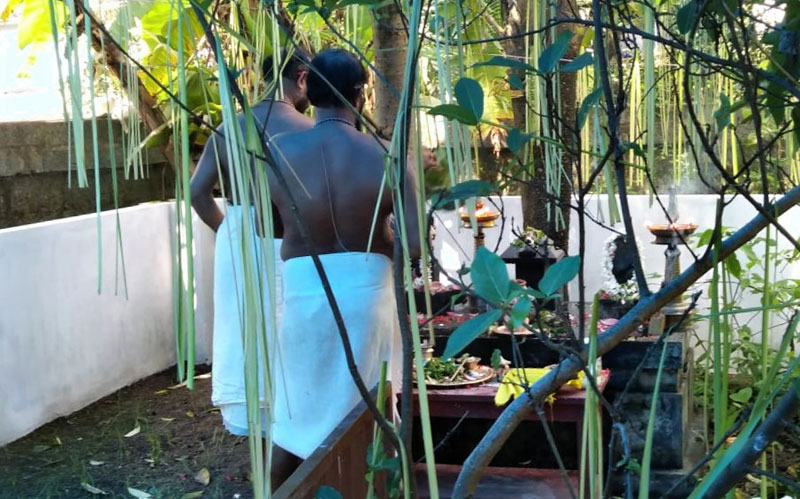 We organised Naga Pooja 2018 on Thursday, 8 September 2018. The pooja for Noorum Palum began at 8:00 am and ended at 12:30 pm.
Noorum Palum
The main ceremony in Noorum Palum consists of bathing Naga Raja and Naga Yakshi in milk mixed with rice powder. Afterwards the deities get a shower of turmeric powder. By offering Noorum Palum, we ward off Sarpa Dosham and Rahu Dosham.
Family Members at Naga Pooja 2018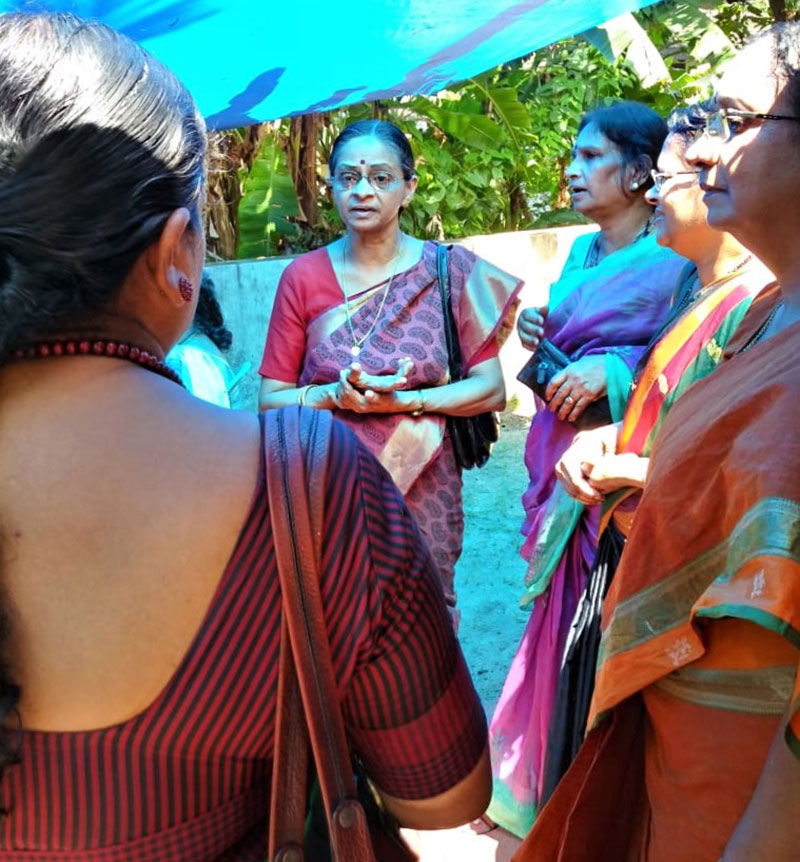 Many family members visited Ambalavattam Temple for Naga Pooja 2018, although it was a week day. This was also an opportunity to meet friends and relatives.
Prasadam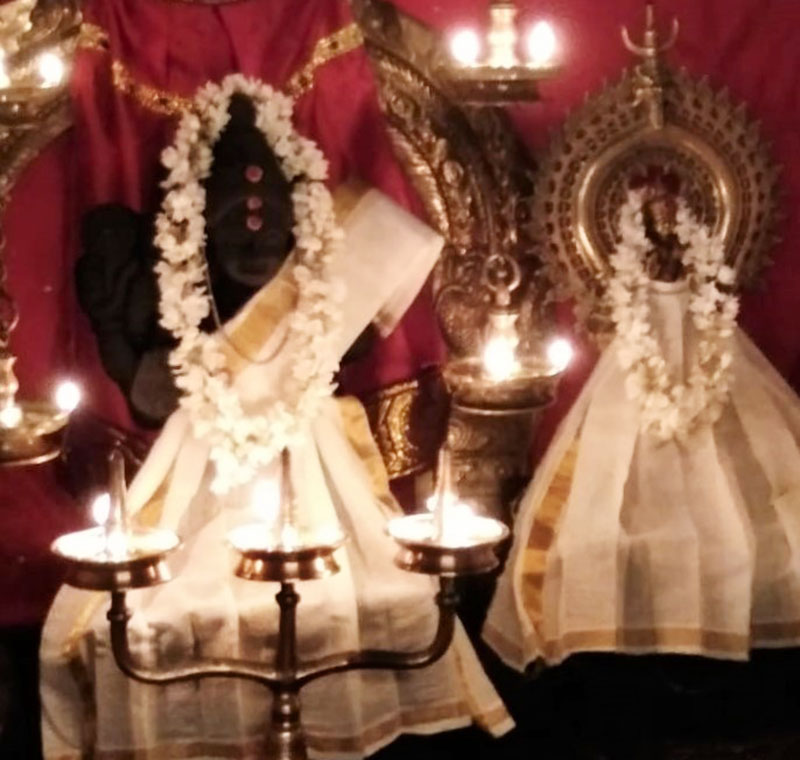 At the conclusion of the pooja, all devotees got the prasadam. This mainly consists of turmeic powder.
Navarathri Pooja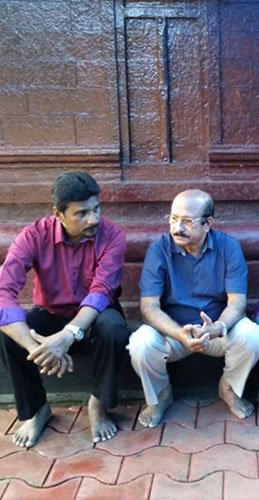 Navaratri Pooja will be from 10 to 19 October. We will celebrate Navaratri Pooja with customary enthusiasm. Devotees and family members must partake in the festivities.
You can make contributions through cheques or online bank transfers. Please draw cheques in favour of Ambalavattam Temple Trust. Make the remittances in Indian rupees only. This is to fulfill Government of India regulations.
Ganapathy Homam and Guru Pooja
Later in the day, Ganapathy Homam and Guru Pooja were performed.
If you have questions, please use the Contact Form to get in touch with us. Post comments in the box below.