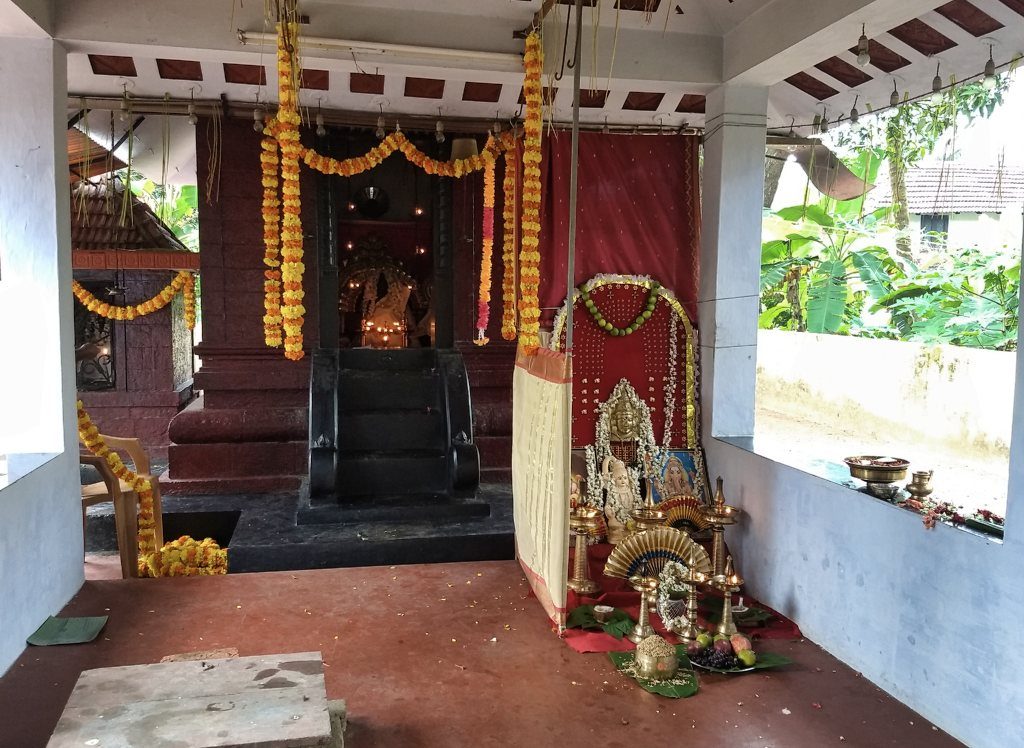 Navami Pooja 2019 witnessed customary celebrations at Ambalavattam Temple. The ceremonies lasted nine nights, from 29 September  to 8 October.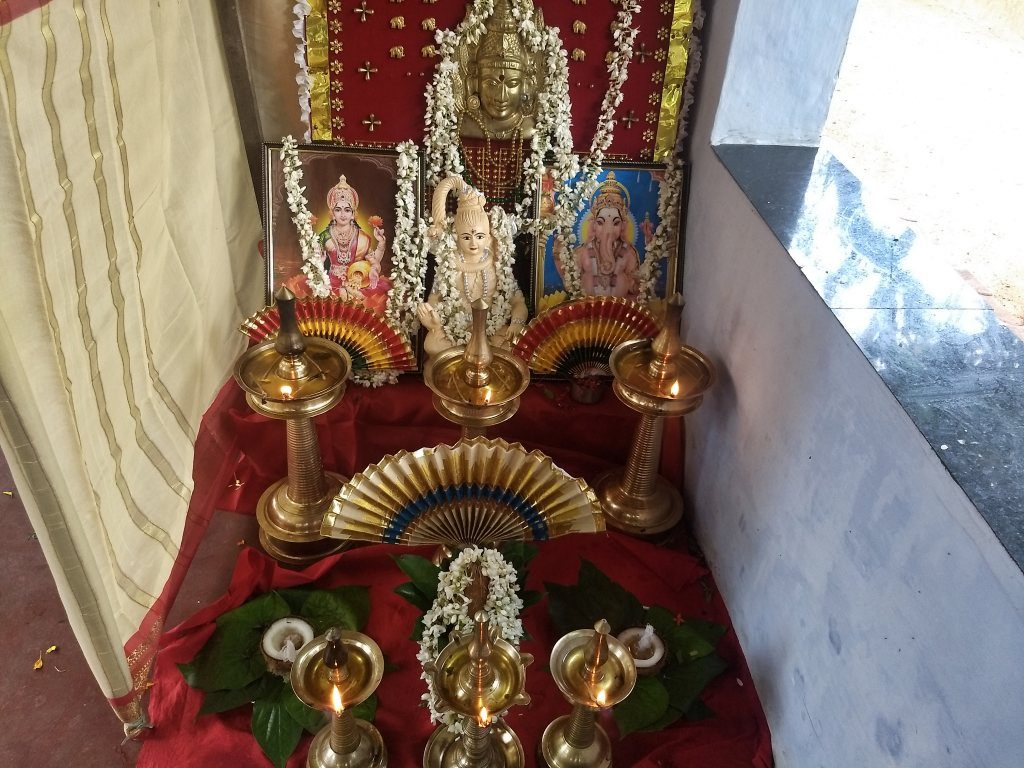 Navaratri Festival
Navratri celebrates the victory of Goddess Durga over Mahishasura, the buffalo-headed demon. She fought for nine days and nine nights before rising victorious on the tenth day.
Navaratri devotes three days each towards worship of the divine forms of Devi: Durga, Lakshmi and Saraswati. The tenth day is Vijayadashami, the day of victory.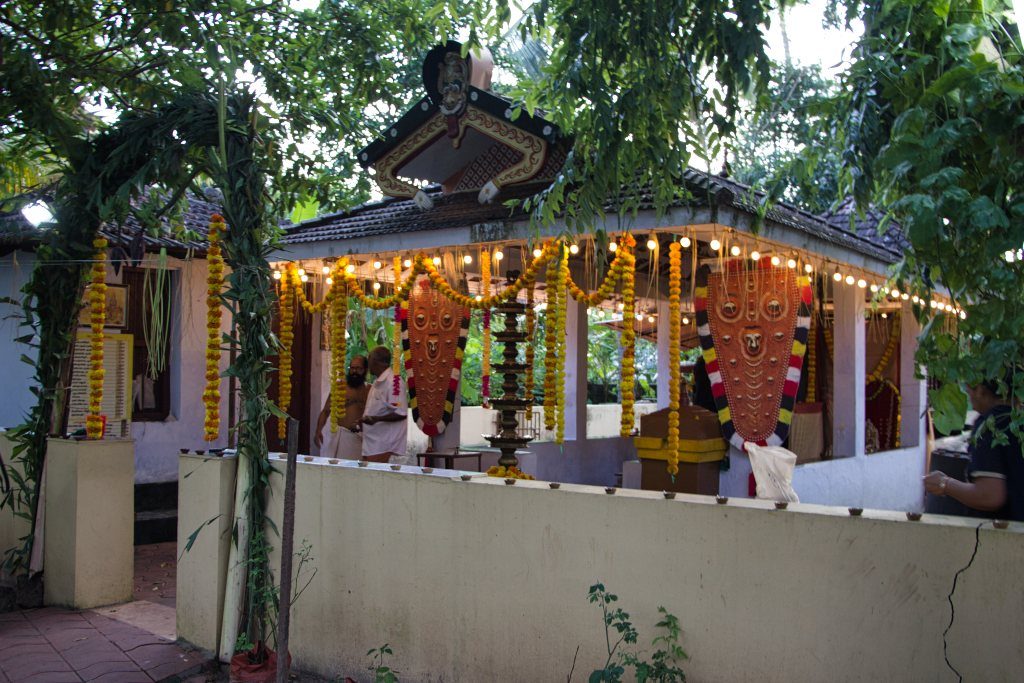 In Kerala, Saraswati Pooja falls on the days of Ashtami, Navami and Vijayadashami. During this period,  students worship books and learning material.  The ninth day is also the day of Ayudha Pooja when you worship the tools of one's livelihood.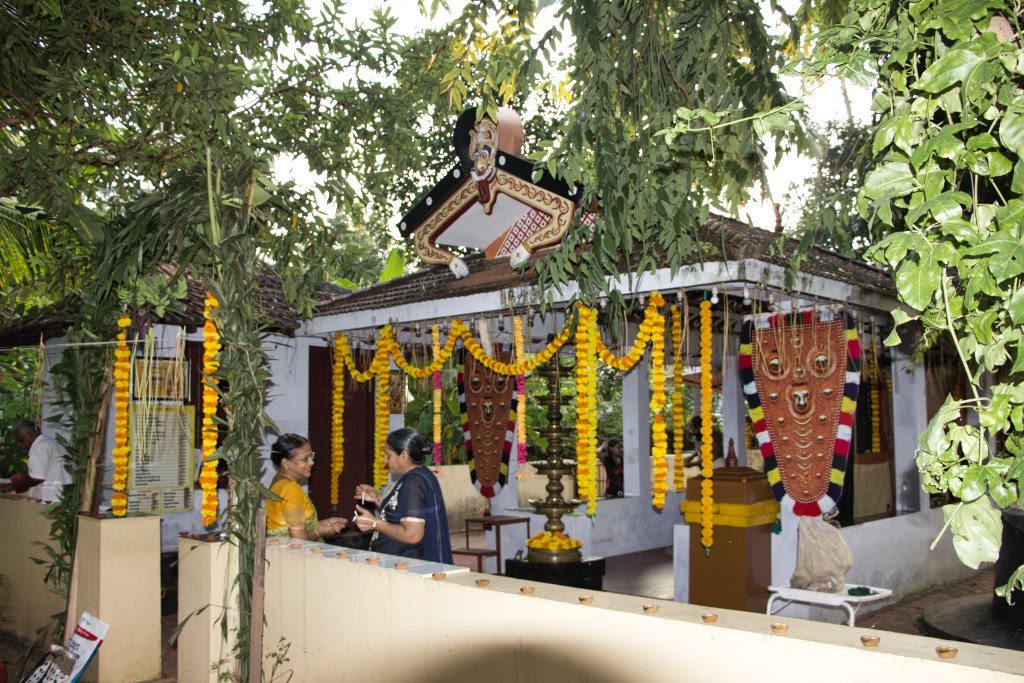 Navaratri Puja 2019 at Ambalavattam Temple
The temple was open for pooja during Navaratri from 6:00 to 9:00 am and from 5:30 to 7:30 pm. Muralidharan Shanthy performed the pooja ceremonies. Family members from Thaassery and elsewhere took part in the functions.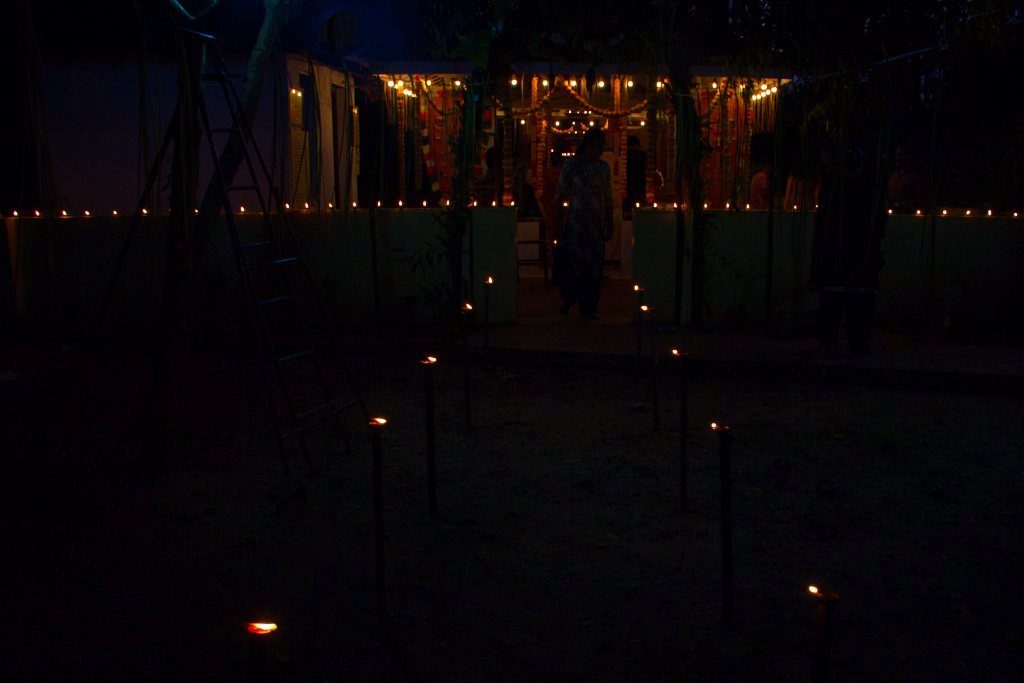 Navaratri in Kerala
Navarathri literally means nine nights. Kerala celebrate this festival over nine days in the Malayalam month of Kanni (September-October) and ends on Vijayadashami day. Devotees worship God in the form of Devi.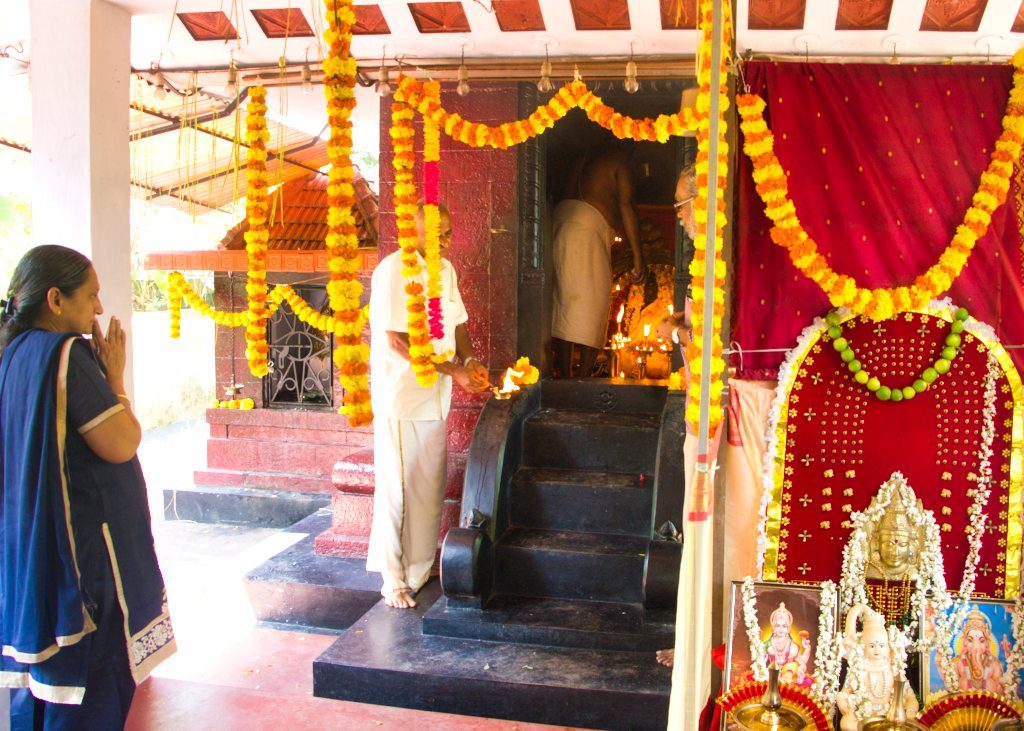 Last three days of Navratri are the most important. Ashtami, Mahanavami, and Vijaya Dashami occur on the last three days. On the night of the Durgashtami day, there is the ceremony known as Puja Vayppu.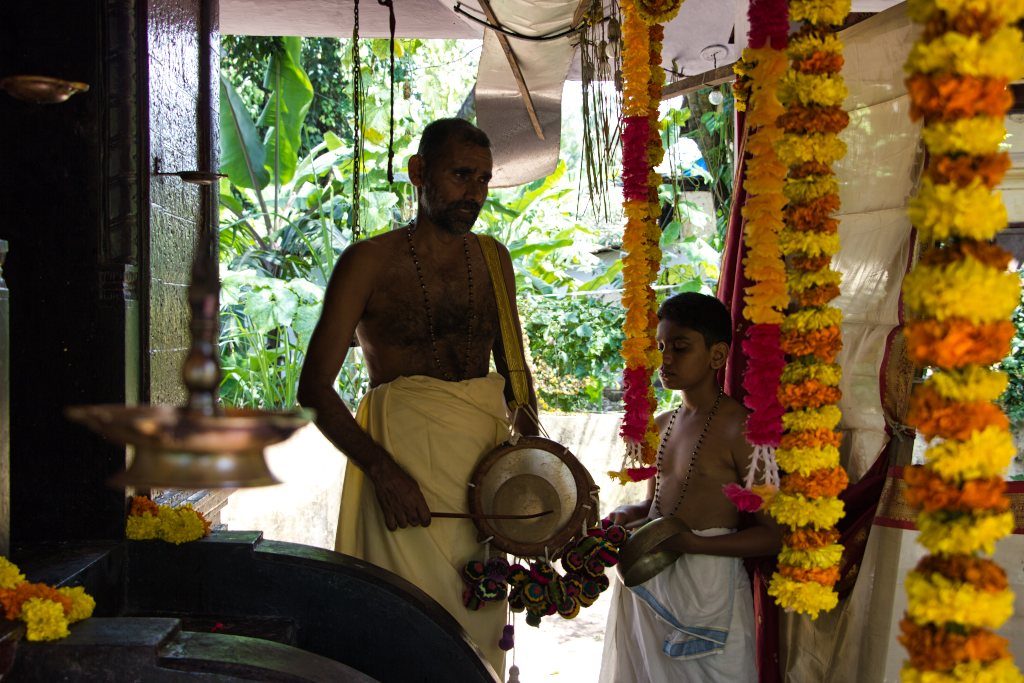 Ayudha Puja takes place on Durgashtami day. Traditionally, believers do not use tools on this day. The ceremony of Puja Vaippu comes about on the same day.  Puja Vaippu transpires in the evening in temples as well as homes. It signifies the beginning of formal education for every child aged 3 to 5 years.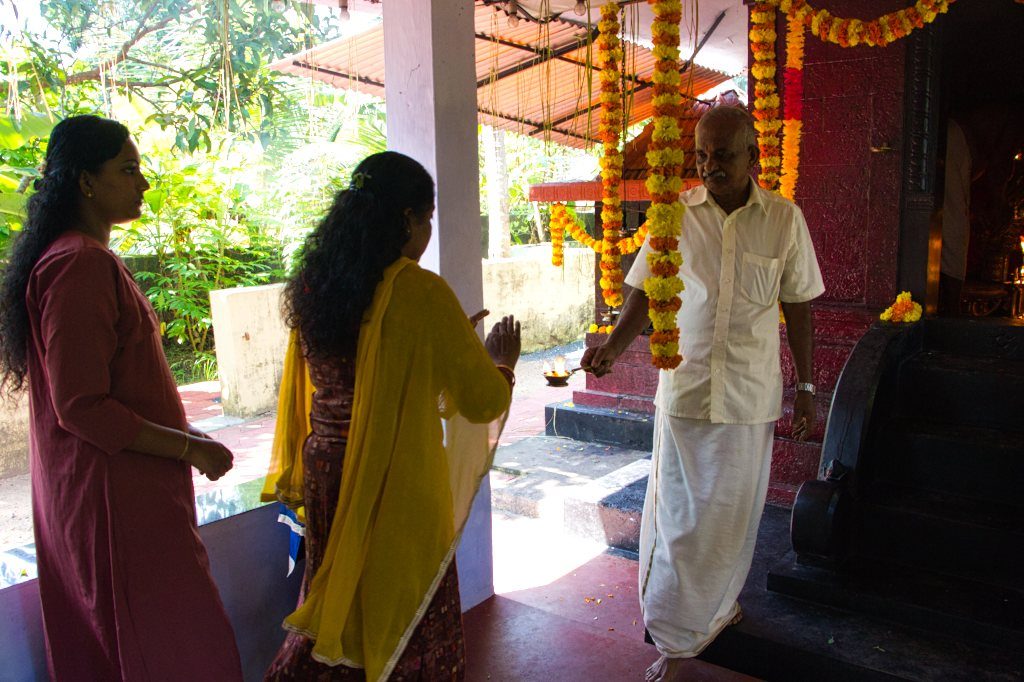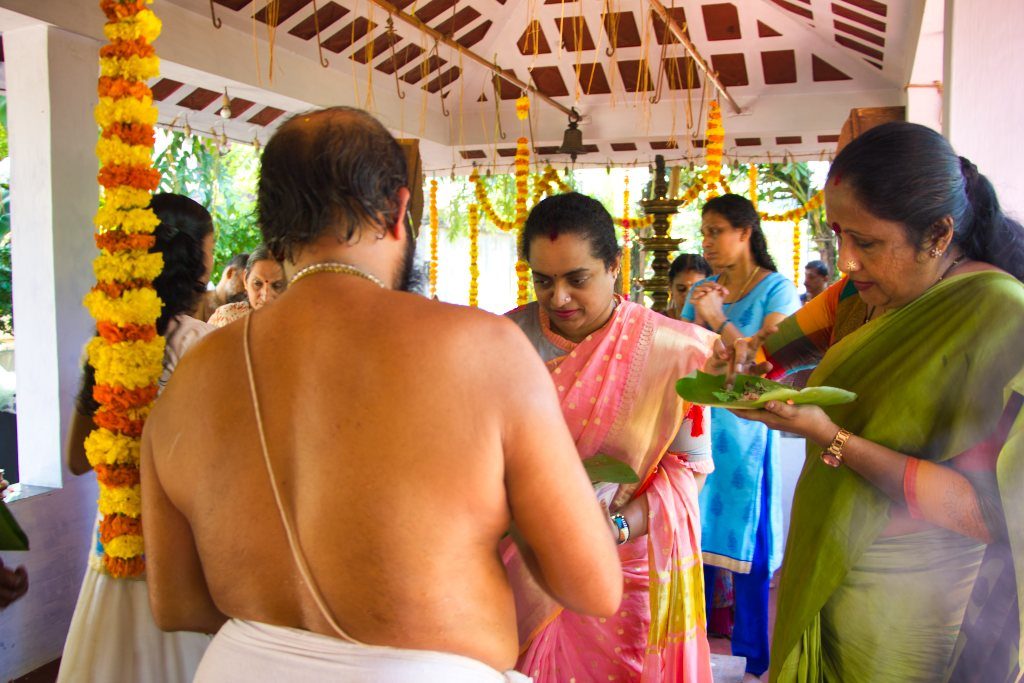 If you liked the post, you could…
Subscribe to the free and informative e-newsletter.