I had visited Ambalavattam Temple in February. I have posted here three photos which I clicked during my visit. I merged four different photos to get the image of the temple shown above.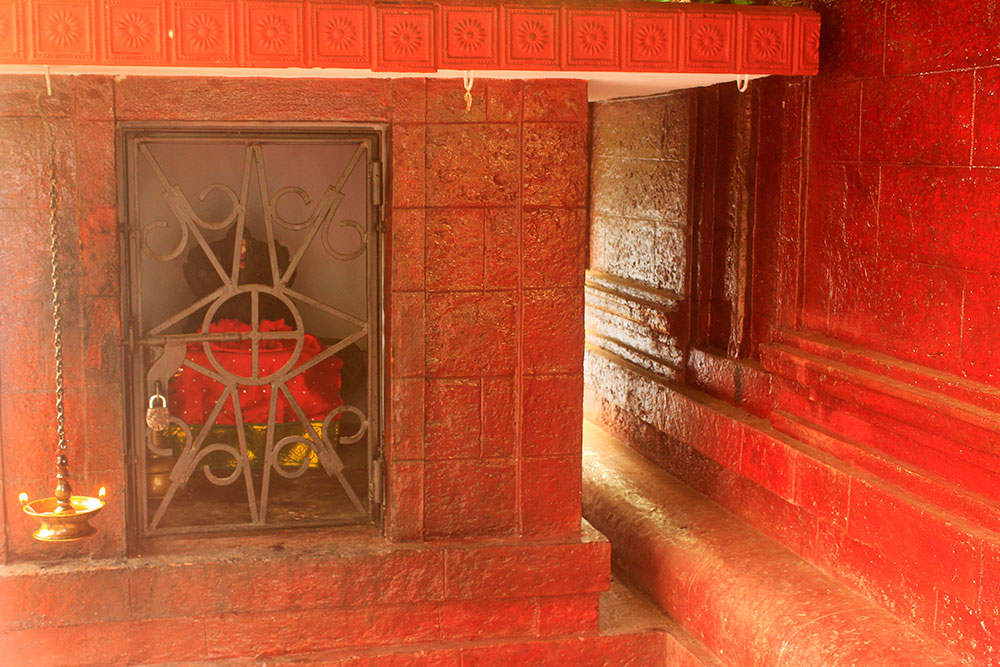 Shri Ganapathi can be seen through the iron grill. The red colour has come out brightly as the sunlight was was from the side and back.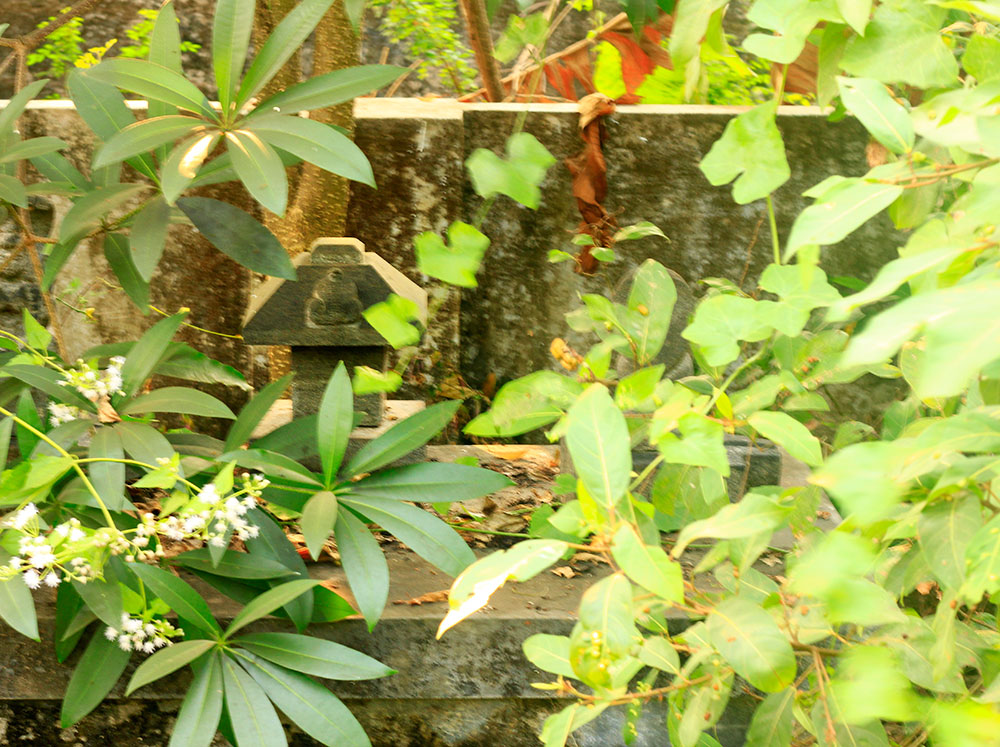 Sarpakavu was full of greenery. As access was forbidden, I could not enter. The stone idol can be seen through the leaves.
The Maha Kalasha Kriya is likely to be held in September. The dates will be announced soon.