The annual Punapratishta Dinam celebrations and Devi Pooja will be organised at Ambalavattam Temple on 28 March, Saturday.
There will be a Saaktheya Pooja and Akathu Vechu Kodukkal on 27 March.
The annual family get-together is set for 28 March at 11:00 AM.
The programme is shown below.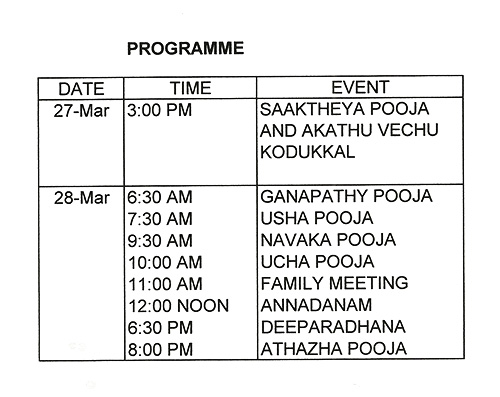 The notice in Malayalam is reproduced here.
Family members are requested to make their travel arrangements in time. Donations may please be made to Ambalavattam Temple Trust by cheque or NEFT.
For more information, please contact Shri A.K. Umanath at ak.umanath@ambalavattamtemple.com or on mobile number 94462 53330.