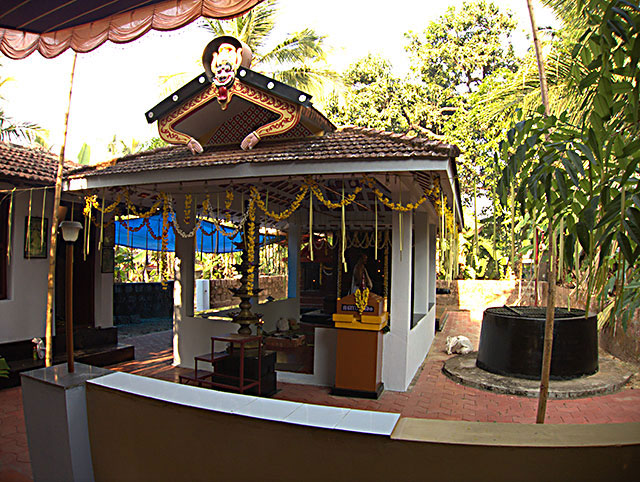 Durga Devi is the principal deity in Ambalavattam Temple. It has the traditional Kerala style of architecture with a tiled roof. The members of Ambalavattam family own the temple. It is open to general public. People in the neighbourhood have always worshipped at the temple and participated in the temple festivals. Ambalavattam Temple Trust manages the temple.
Other deities in the temple complex are that of Saraswathi Devi and Lord Ganesh. There is a Sarpakkavu at the temple.
History
The ancestors of Ambalavattam family settled in Thalassery way back in 1775. Like many other old Tharavad family temples in Kerala, the original deity of Durga Devi was installed in one of the rooms in the Ambalavattam Tharavad House and worshipped by the members of the family.
In early 1900s, the family decided to shift the shrine to a separate temple building in the forecourt of the tharavad house so that people in the neighbourhood could also worship Durga Devi and partake in the festivals.
After consulting a conclave of eminent priests of Kerala in 1997, the family resolved to move the temple to a new location. It is detached from the main house and has a dedicated entrance for the general public. A large gathering of family elders, other family members and general public was present at the Punapratishta in March 2004.