Naga Pooja was successfully carried out at Ambalavattam Temple on 24 August. The pooja was attended by many family members and other devotees. The pooja also included Sarppabali which was done in the evening. Pambum Mekattu Mana Tantri was the chief poojari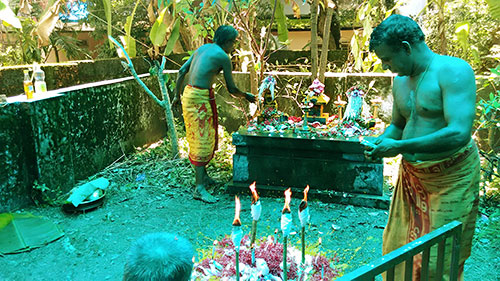 A Kshetra Prashnam was also concluded on 24 August. It has been advised to not change the dates of Punapratishta Dinam which is being held annually on 28 March.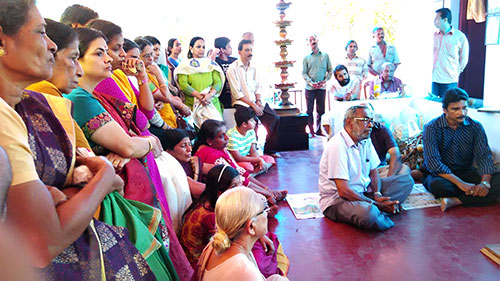 The photos are provided by Sri A.K. Umanath. On 27 August he has travelled to Australia to be with his son in Perth. He will be back in third week of October. In the interim, devotees may please contact Sri Eswaran Namboothiri on 94 46 656339 for conducting poojas at the temple.
Here is wishing all devotees a Happy Onam!