As announced on 19 June, Naga Pooja will be conducted at Ambalavattam Temple on Monday 21 August 2017. Noorum Palum will be the pooja that will be carried out. It will be from 8:00 am to 12:00 pm. According to Malayalam calendar, the pooja will be performed on 5 Chingam 1193 on Ayilyam nakshatram.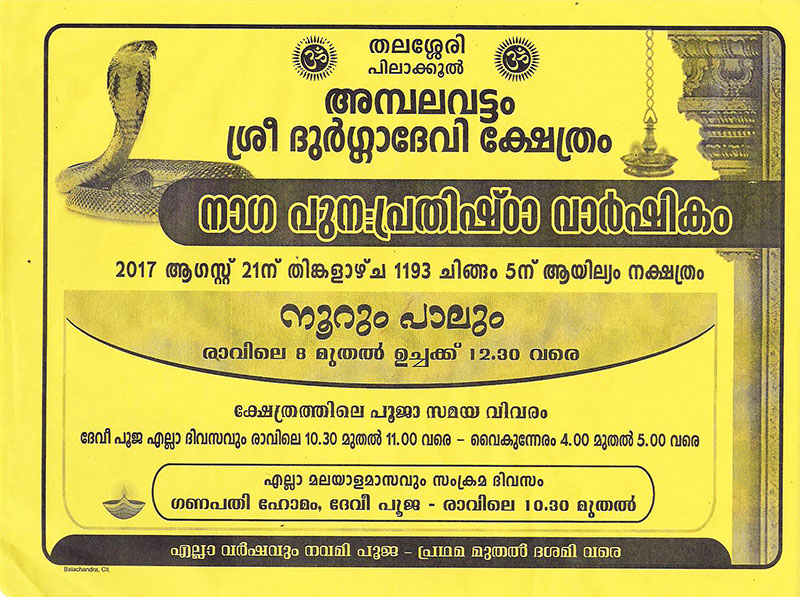 Family members and devotees may have made the travel arrangements to visit the temple on 21 August. A specific invitation is also extended to young members of the family.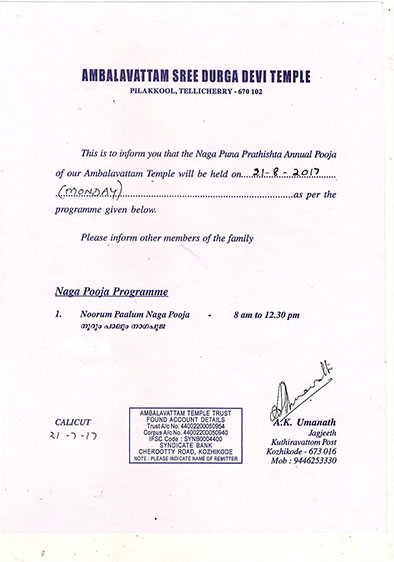 Please get in touch with Sri A.K. Umanath (Babu) for more information and also for offerings. He may be contacted on mobile number +91 94 46 253330.