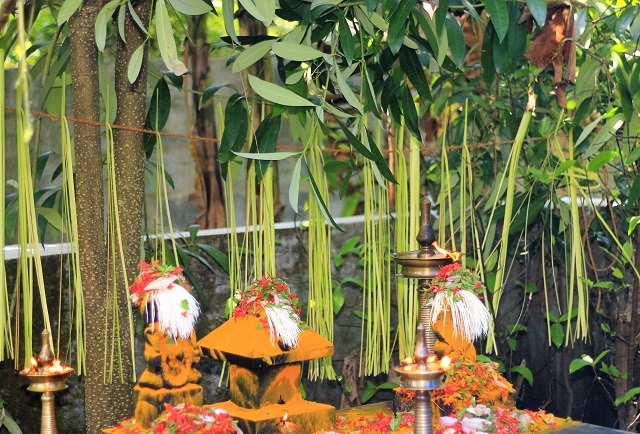 We are pleased to announce that the annual Naga Pooja will be conducted at Ambalavattam Temple on Monday 21 August 2017.
Noorum Paalum will be the pooja that will be carried out. It will begin at 8:00 am and conclude at 12:30 pm.
All family members and devotees in Kerala and outside are invited to visit Ambalavattam Temple and attend the pooja. Young members of Ambalavattam family are specially requested to attend.
Please get in touch with Sri A.K. Umanath for offerings and for more information. His mobile number is +91 94 46 253330.