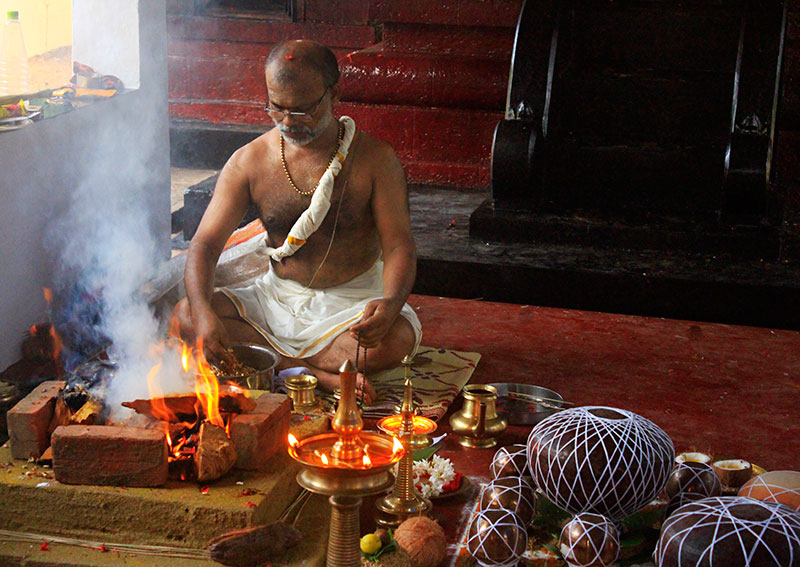 We celebrated the fourteenth Pratishta Dinam at Ambalavattam Durga Devi Temple on 28 March with great devotion. A good number of family members and others took part in the function.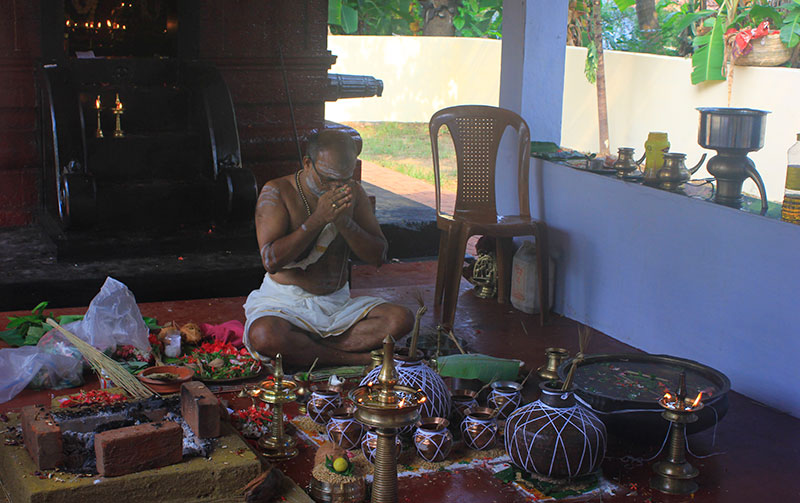 Pooja Ceremonies
Sri Thirumangalath Satheeshan Namboothiri led the team of poojaris. Sri Murali Shanthy and othersassisted him. The ceremonies began at 6:00 pm on 27 March with Punyaham and Athazha Pooja. The pooja was followed by Akathu Vachu Kodukkal.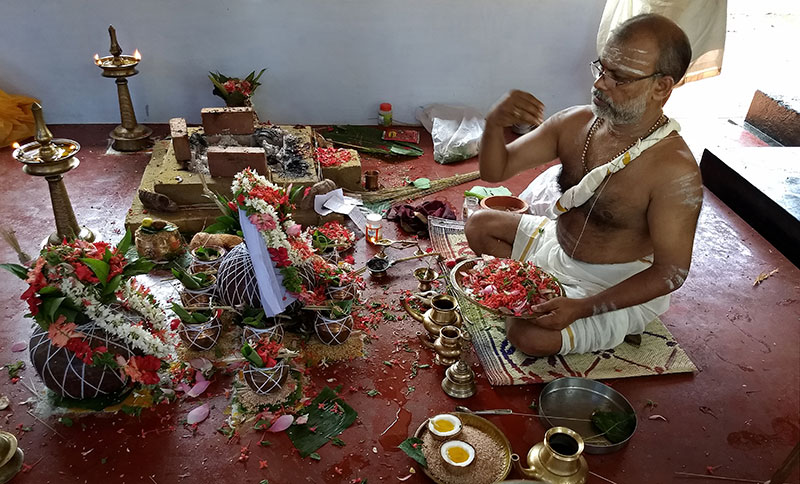 On 28th March, Ganapathi Homam was the first pooja at 6:30 am. This was followed by Usha Pooja. Navaka Pooja at 8:30 am was a complex ritual where kalashams of holy water were used to perform abhishekham over the deities. Durga Devi and all other deities were radiant in temple jewellery. Ceremonies for the day concluded with Ucha Pooja.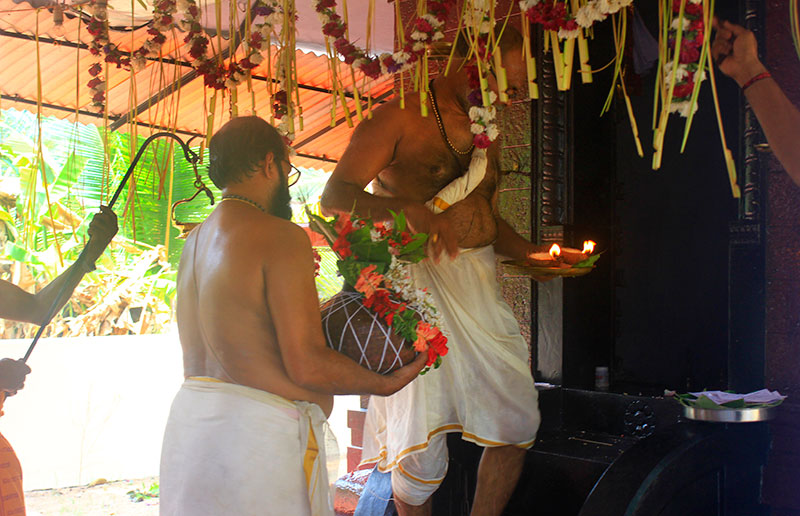 Organisation of the Function
Sri A.K. Umanath and his team did a precise job in conducting the activities of the day. He had able support from family and friends. Moreover he had the backing of the family trust. Some of the trustees travelled to Thalassery from different parts of India and abroad to be present on the occasion.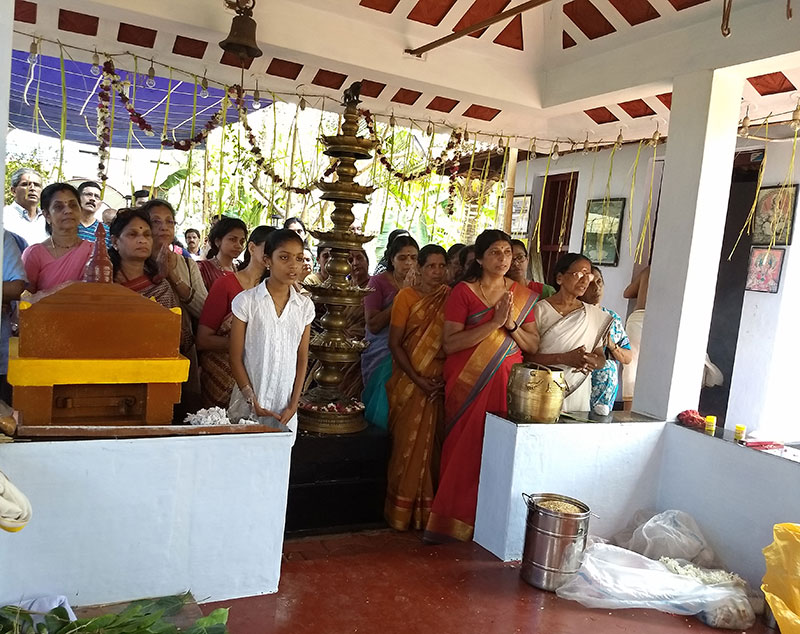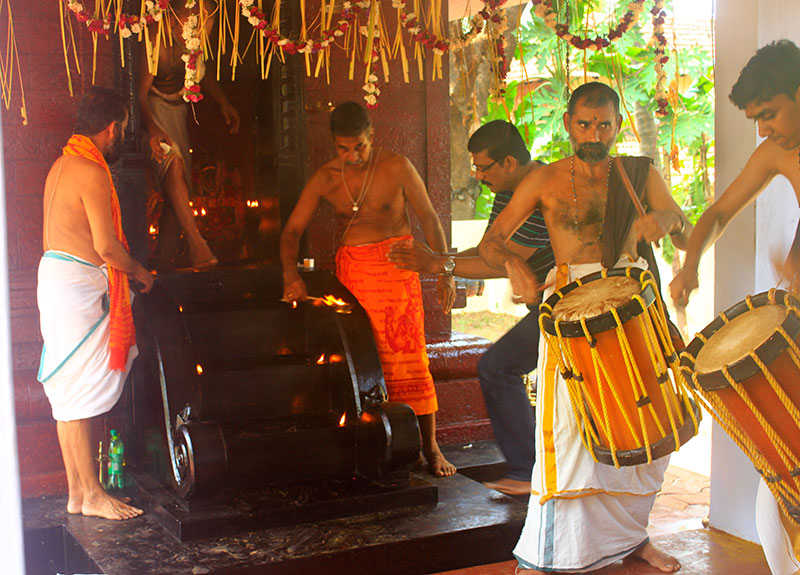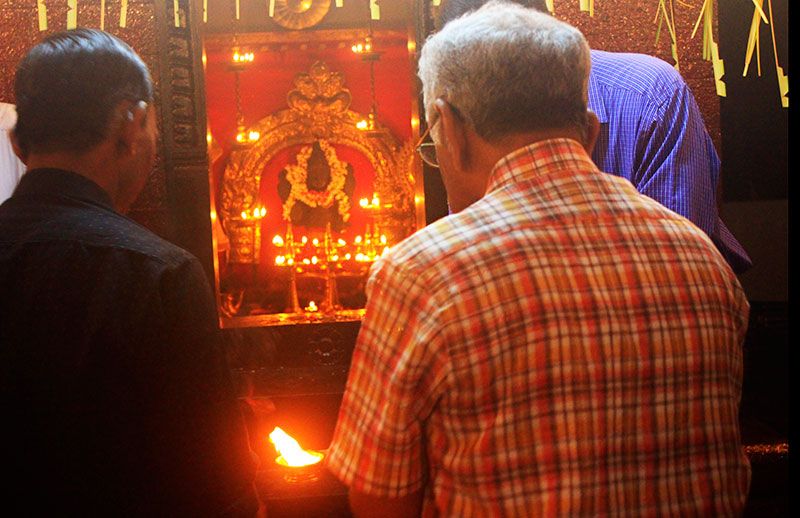 Family Members and Devotees
A large number of family members travelled to Ambalavattam Durga Devi Temple to take part in the celebrations. They came from various parts of India and outside. Many young members of the family took an active part in the functions. Sri A.K. Umanath arranged a meeting of family members.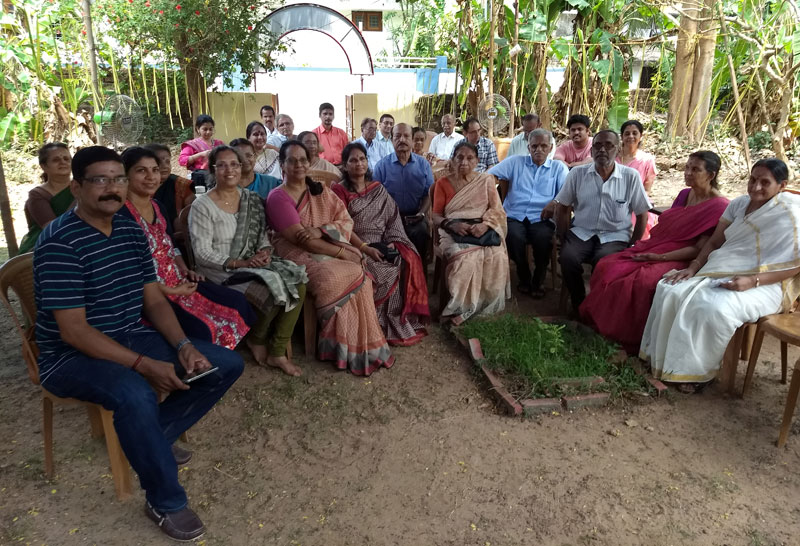 Annadanam
At 1:00 pm, Annadanam started with a delicious meal served on plantain leaves. People from the neighbourhood and family members were present. Among the guests were people  belonging to many religions. And it was remarkable that several  volunteers came forward to serve food to the guests.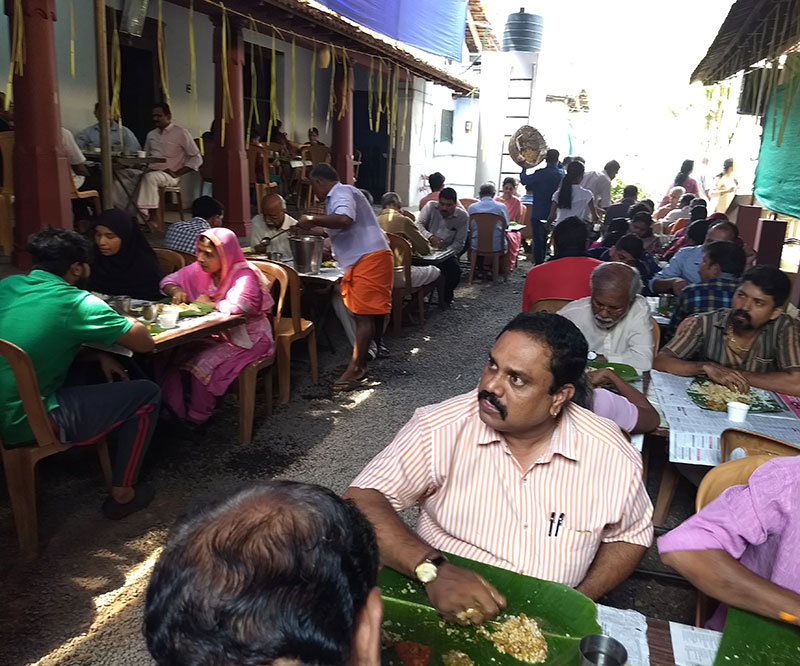 I hope you liked the post.  If you have questions, please use the Contact Form to get in touch with us. Post your comments in the box below.