On Pratishta Dinam, Sri AKB Nair gave a discourse on The Relevance of Worship in the Family Temple. He has given spiritual discourses in many places in Kerala and outside. He has also authored a number of books. You can know more about Sri A.K.B. Nair at haindavakeralam.com.
Sri A.K. Umanath had extended an invitation to Sri Nair who was his college mate at Victoria College, Palakkad. The discourse brought out in simple terms the importance of the family temple in our lives. The sizeable crowd listened with great attention. After the discourse, Sri Nair answered questions from the audience.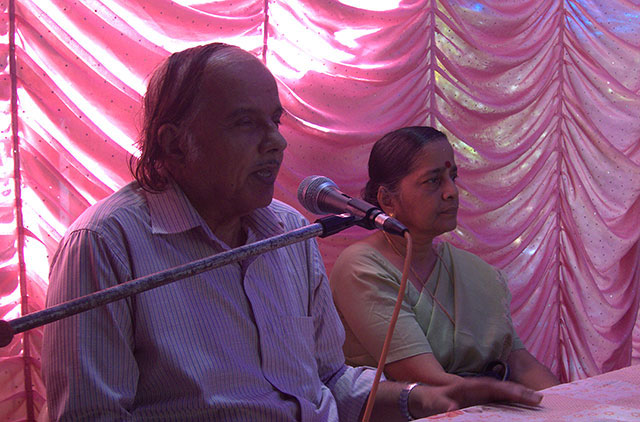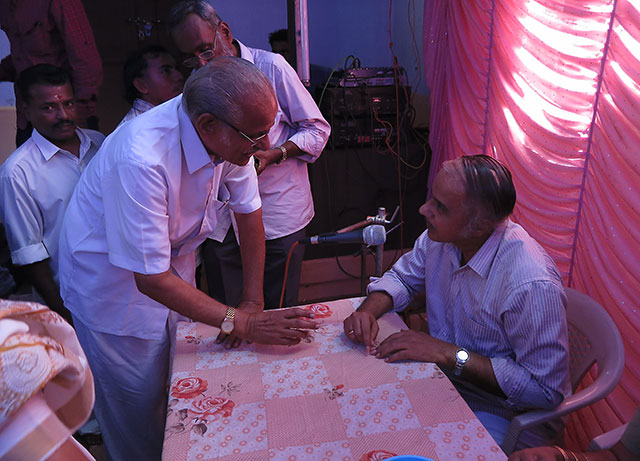 The discourse was in Malayalam. I have shown here links to YouTube videos of the discourse. The videos are in three segments: Segment1, Segment2 and Segment 3.
Please set your video quality to Auto so that you do not get breaks during the replay.