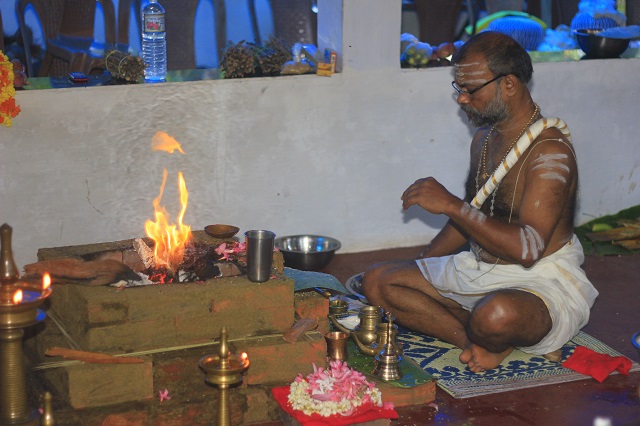 Ashtabanda Kalasha Poojas are conducted every twelve years at the temple.The poojas, considered equivalent toKumbhabishekam, were fulfilled by senior priests. The poojas enhance the powers of the deities and will have beneficial effects on family members and devotees.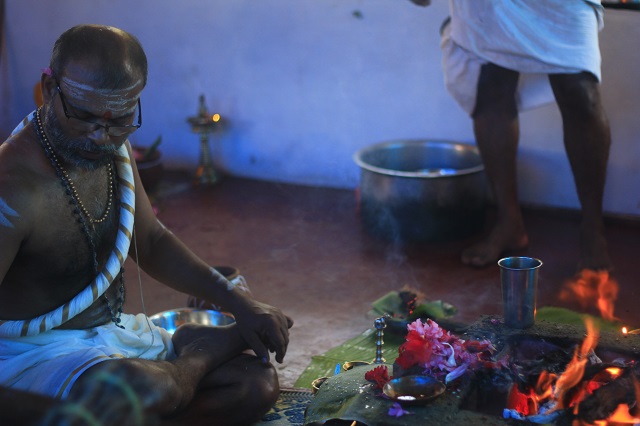 On 7 September, the pooja ceremonies started at 5:30 in the morning and ended at 8:00 pm. A team of priests led Sri Thirumangalath Satheeshan worked tirelessly to carry out the functions.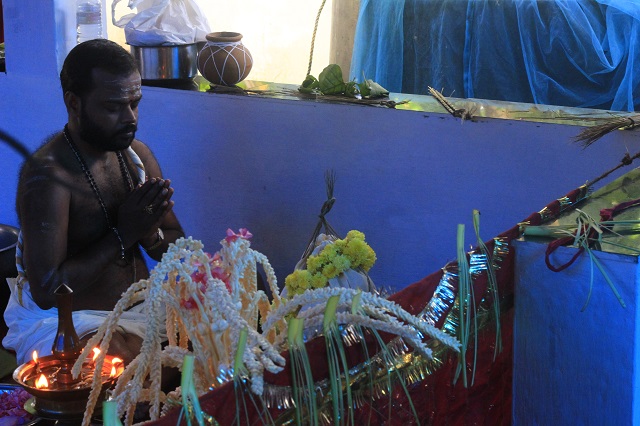 Family members and others were in attendance in good numbers. The poojas have been funded by liberal contributions from many in the family.

I was able to reach Ambalavattam on the 7th morning. I have posted here selected photos and videos from the morning session. More posts will be uploaded shortly.
Many of the photos have taken on a bluish colour due to light filtering through the blue tarpaulin sheets that covered parts of the temple.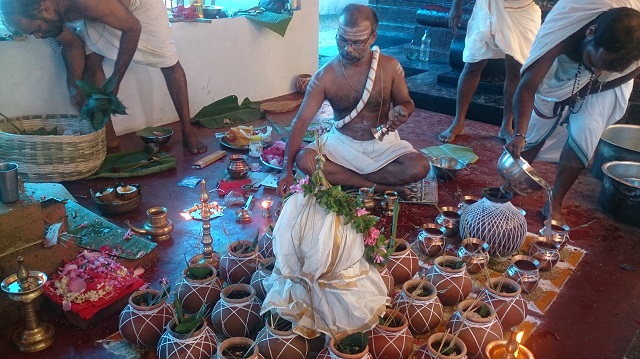 Brahma Kalasha Pooja
Ganapathi Homam was conducted first. This was followed by Shudhi Kalasha Pooja and Brahma Kalasha Pooja.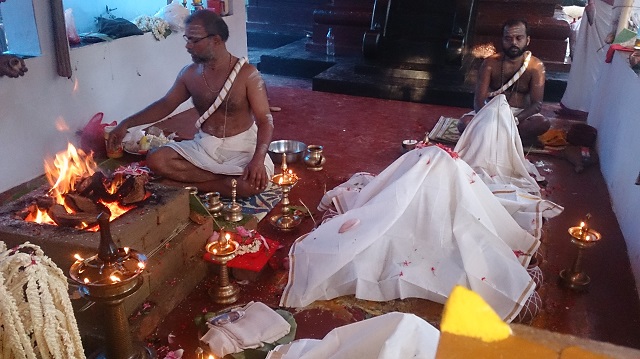 Sri A.K. Umanath, Smt. Nisha Umanath and many others have worked hard to make the poojas a reality.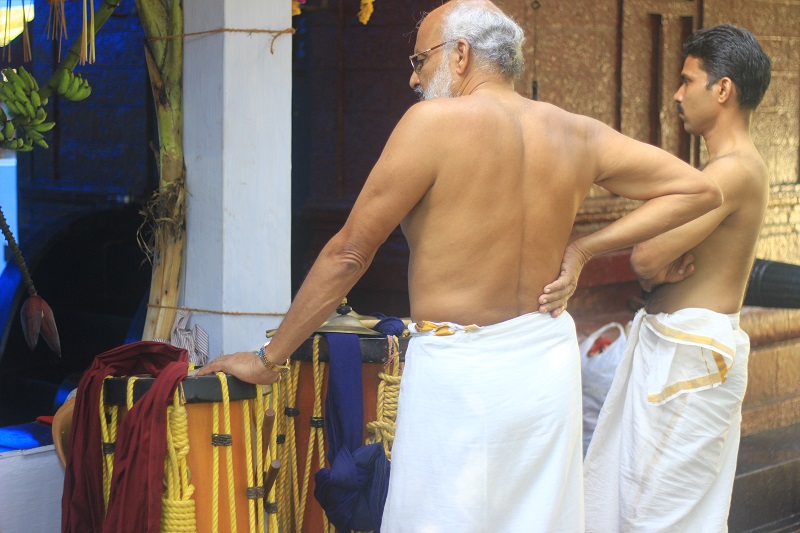 There was recital on Edakka by Rajeev Marar. Chenda melam was also in attendance.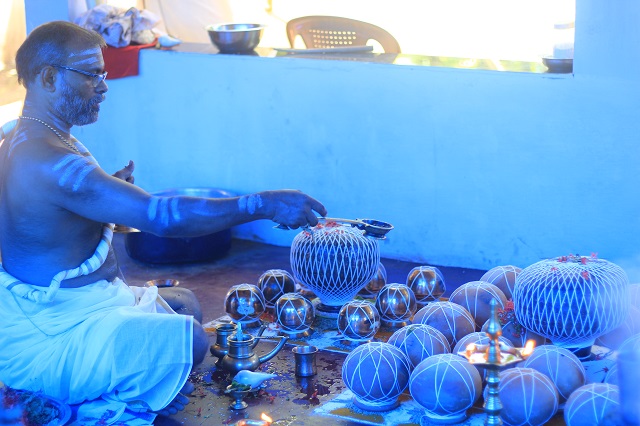 Devotees were served breakfast and lunch and it was well appreciated.

Prasadam was distributed to everyone. The next post will have information and images of poojas which were performed later in the day.