Pratishta Dinam 2019 at Ambalavattam Temple was on 28 March, Thursday. Family members and people from the neighbourhood gathered to celebrate the occasion.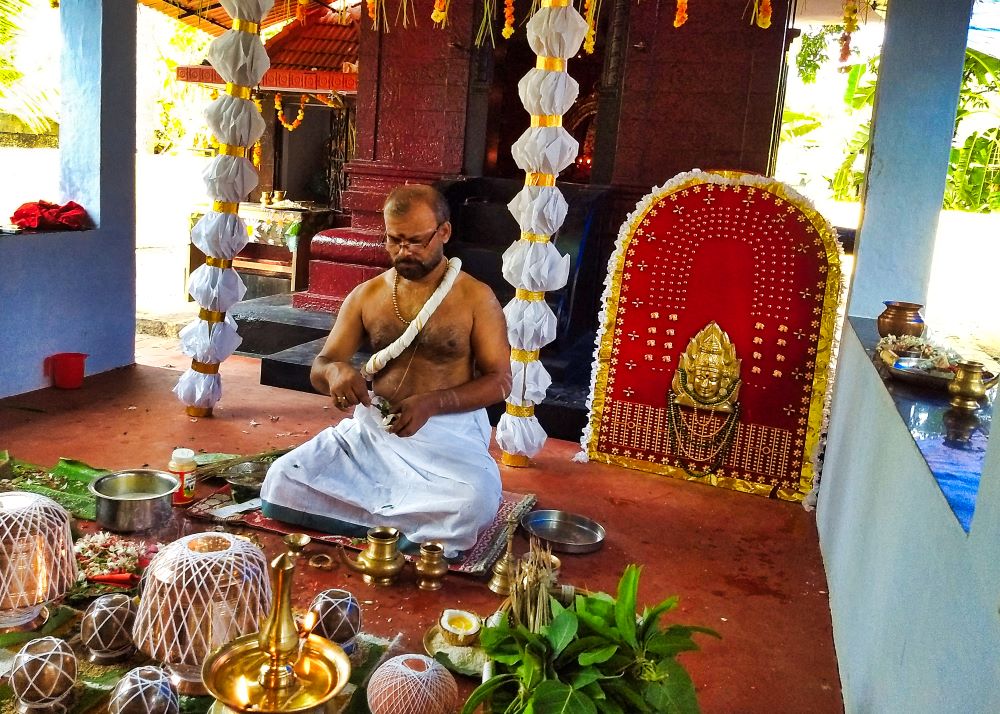 Pooja Ceremonies
Sri Thirumangalath Satheeshan Namboothiri conducted the pooja. He had able assistance from Sri Muralidharan Shanthy.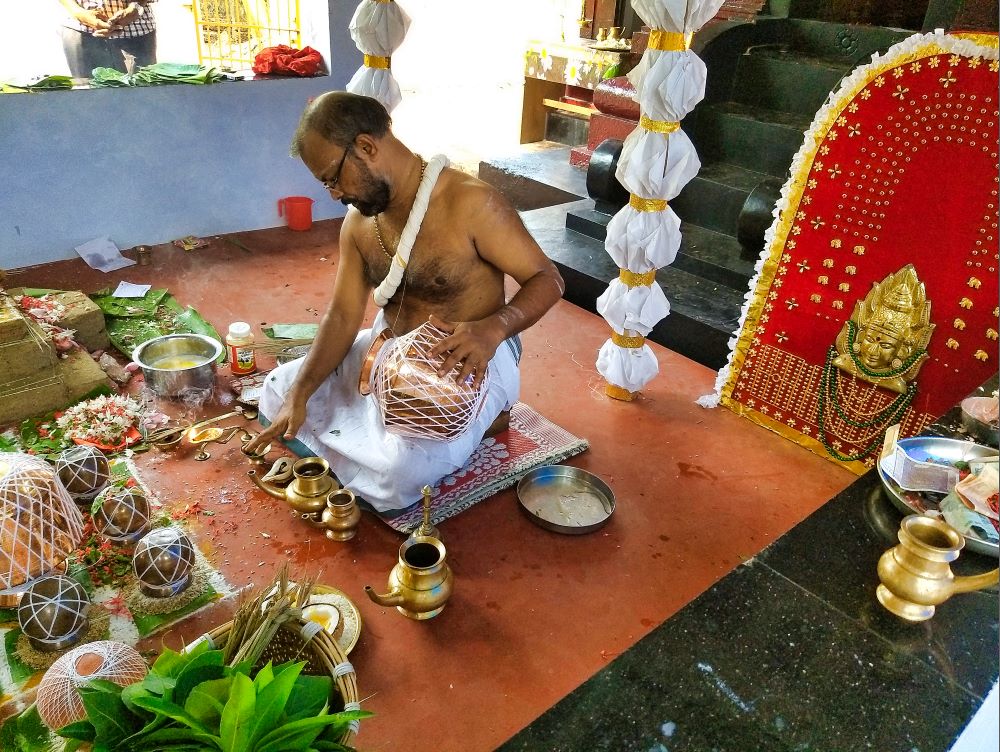 Ganapathy Homam as usual was the first pooja at 6:00 am. Devotees had just started to walk in at that time. Next was Usha Pooja at 7:30. Chenda melam added vibrancy to the rituals.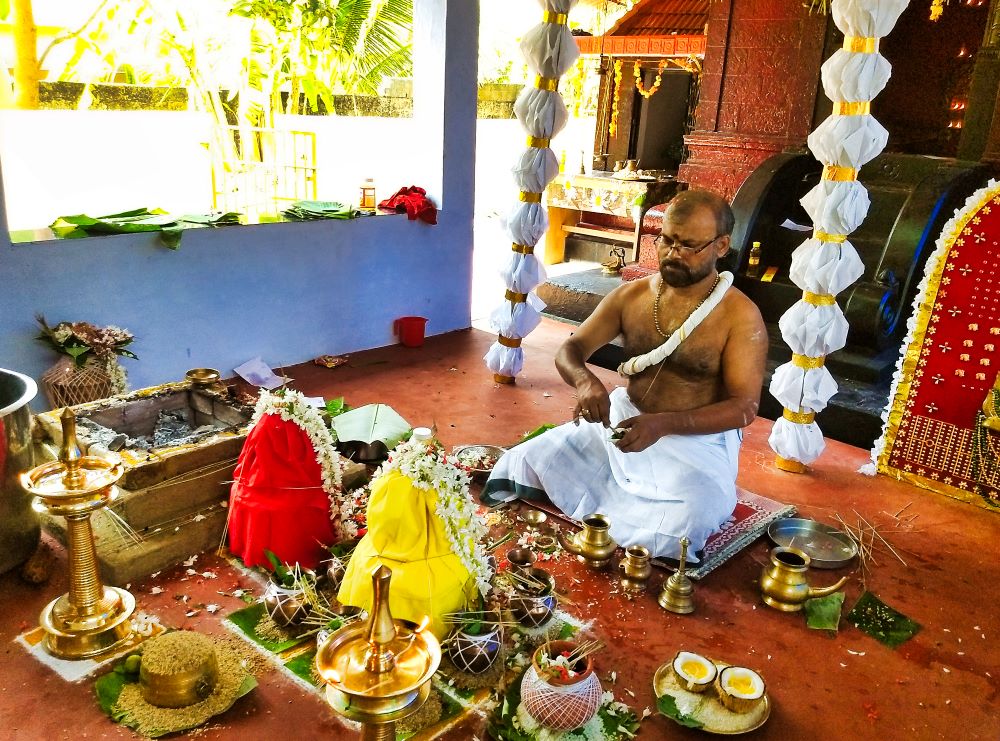 Navaka Pooja began at 9:30 am. The ceremonies included Kalasha Pooja. After rituals, the priests did abhishekam of the idols with water from the pots.
Usha Pooja commenced at 10:00 am. Devotees were delighted to see the idols radiant in their best regalia and ornaments. Para Nirakkal also had enthusiastic participation.
Deeparadhana was at 6:30 pm. The final pooja of the day was  Athazha Pooja at 8:30 pm.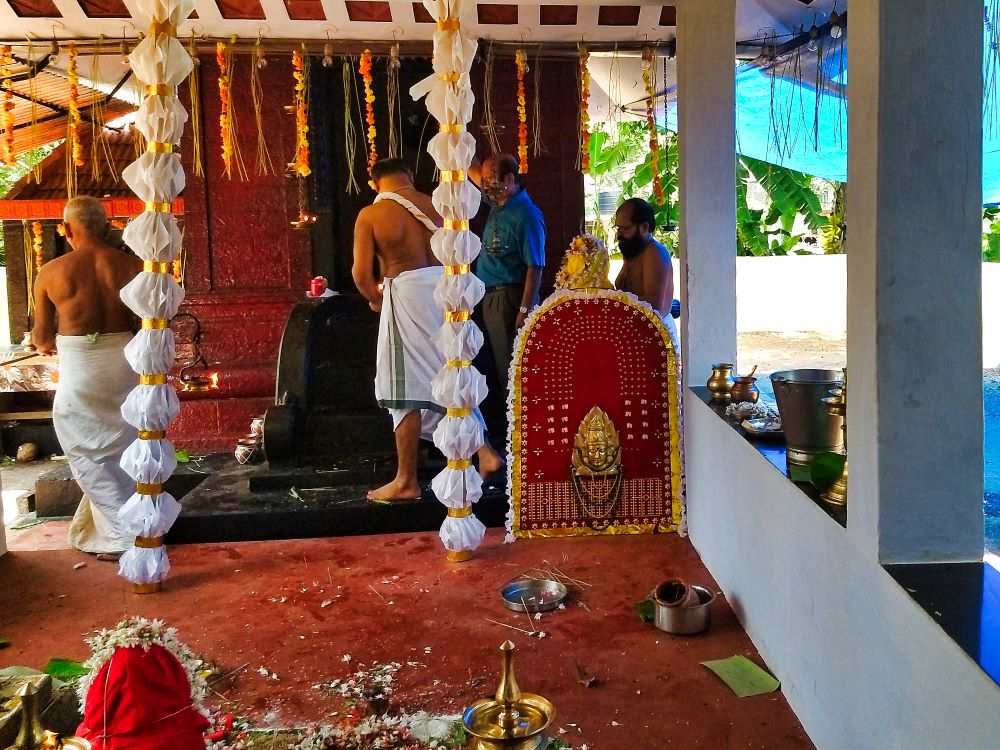 Family Meeting
The customary family meeting took place in front of the temple. The priests proposed that a new Punapratishta should be done. But family members did not concur to the suggestion.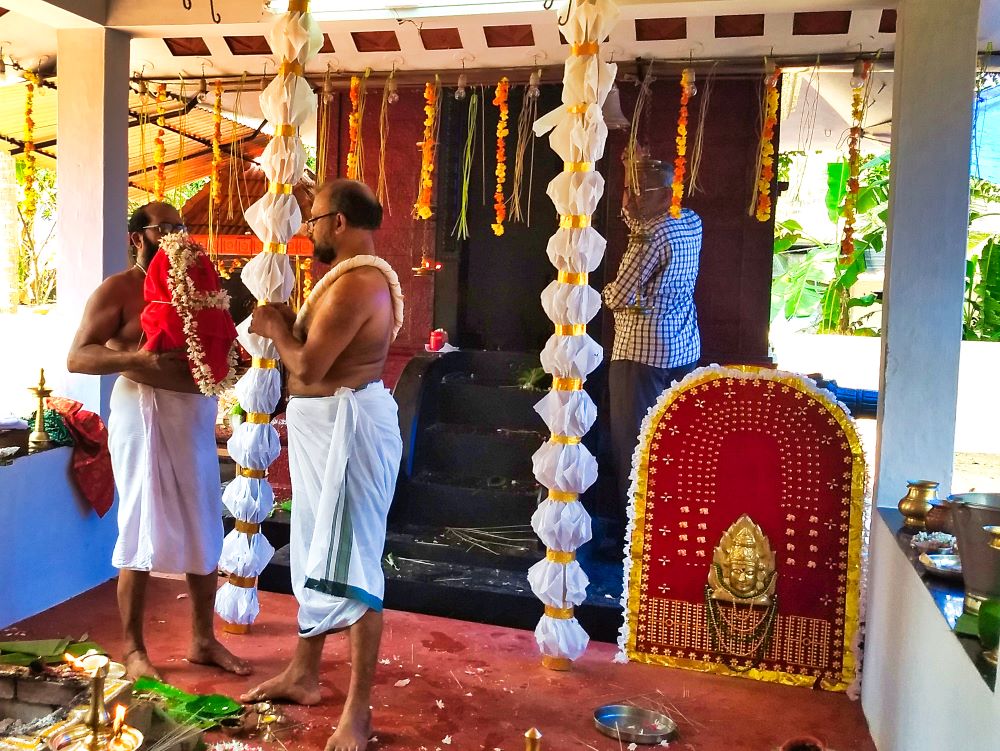 Sri A. K. Umanath reported that he carried out extensive repairs of the tharawad house and compound. There is a cash deficit which he said he will make up in the current financial year.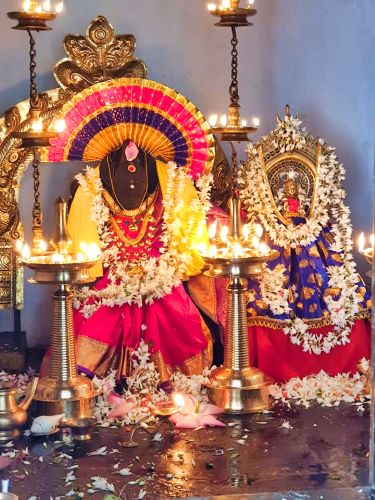 Members recommended the enlargement of the corpus fund of Ambalavattam Temple Trust. This will help strengthen the finances.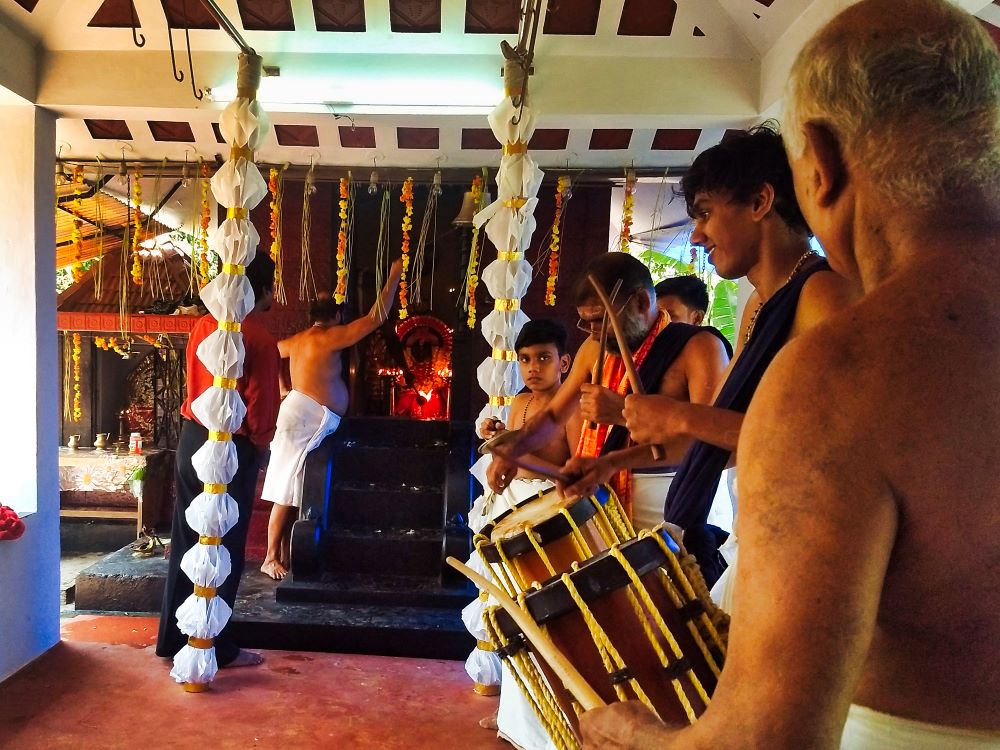 Many family members from different parts of the country assembled at the temple. Sri K.V. Sitaram and his son Sri Ranjit Sitaram travelled from London to attend the Pratishta Dinam as well as family meeting. We thank them both for their valuable contributions to the success of the temple. With deep regret we note the passing away of Sri K.V. Sitaram at Chennai on 11 April 2019.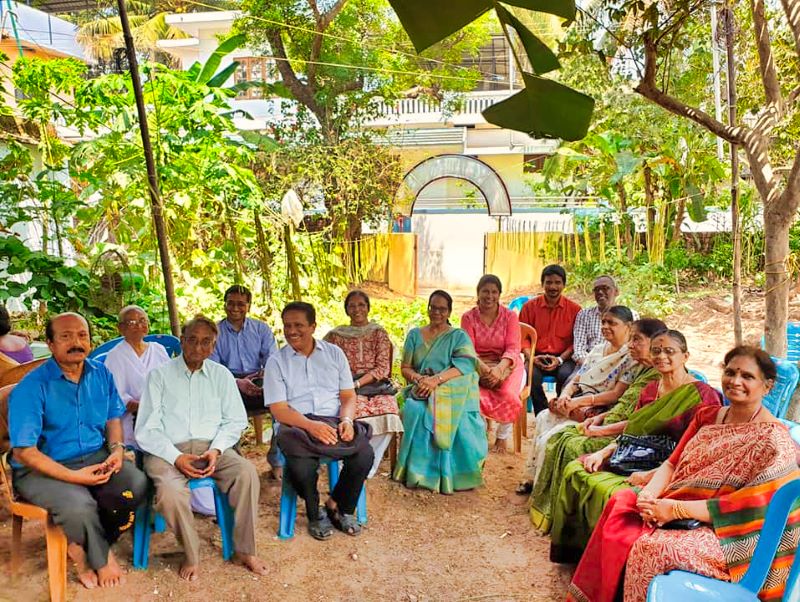 Annadanam at Pratishta Dinam 2019
This year also we witnessed a substantial turnout at the annual Annadanam. People from all walks of life attended the lunch. The delicious vegetarian food met with general admiration. The organisers and volunteers deserve a big applause.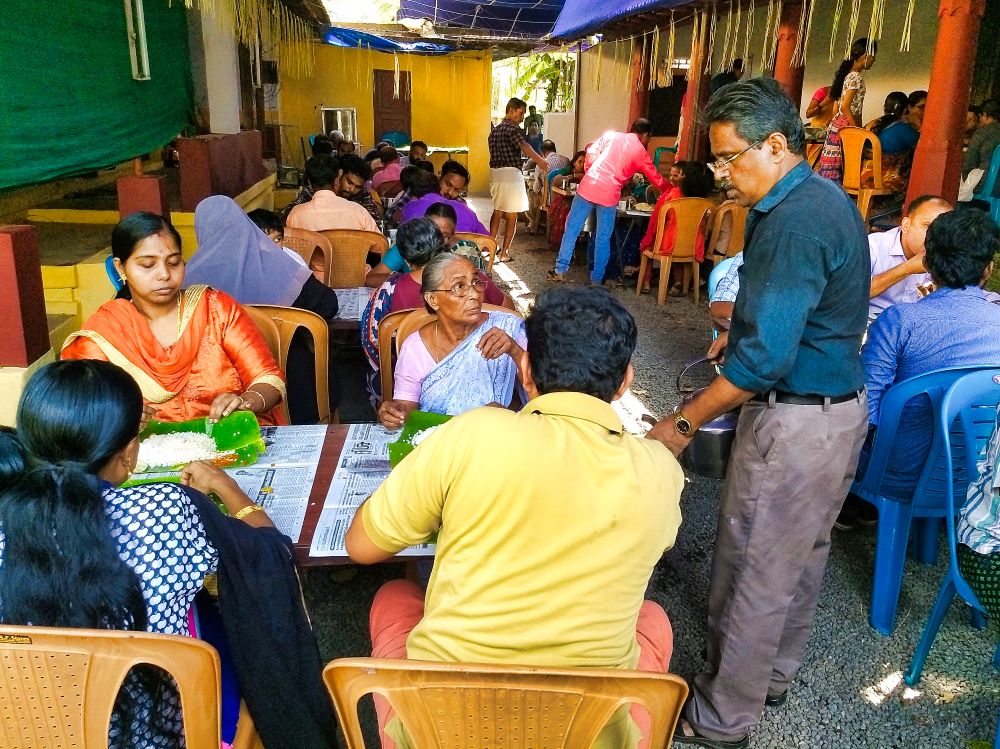 Please feel free to put down your comments and suggestions in the comment box. We will get back to you at the earliest.