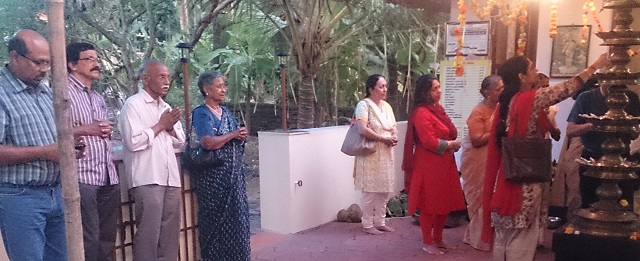 The evening poojas started at 5:00 pm with Adhivasa Homam, led by Sri Thirumangalath Satheeshan. This was followed at 6:30 pm by Deeparadhana and  Sahasranamarchana. At 7:30 was Athazhapooja.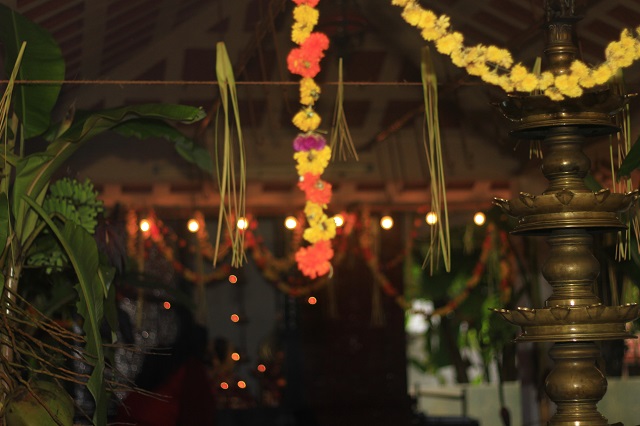 The temple was well decorated with lights and flowers.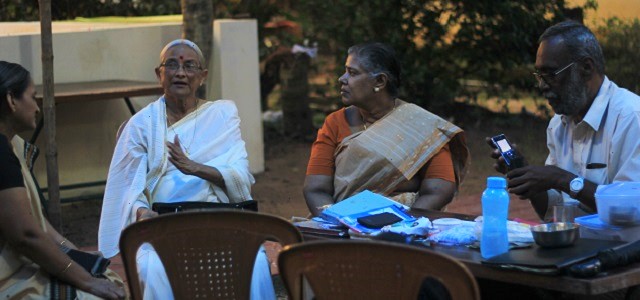 Family members from different parts of Kerala and outside participated in the poojas.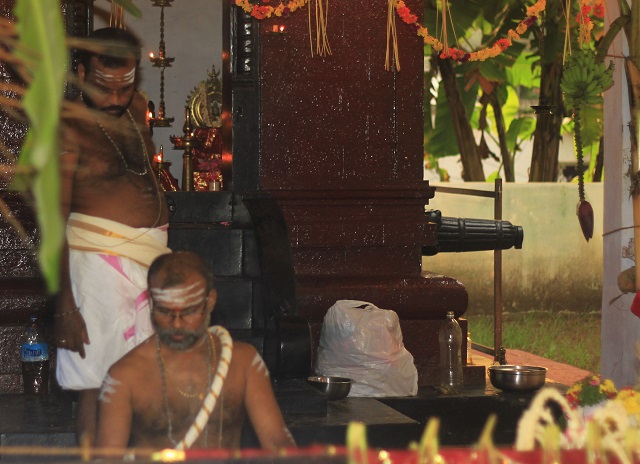 Everybody joined in to light the lamp and engaged in preparations for pooja.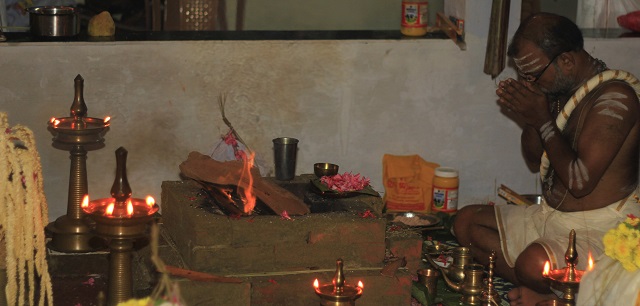 The team of poojaris carried out their work meticulously.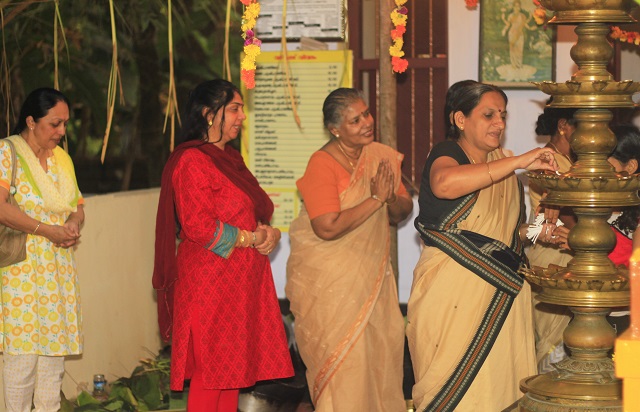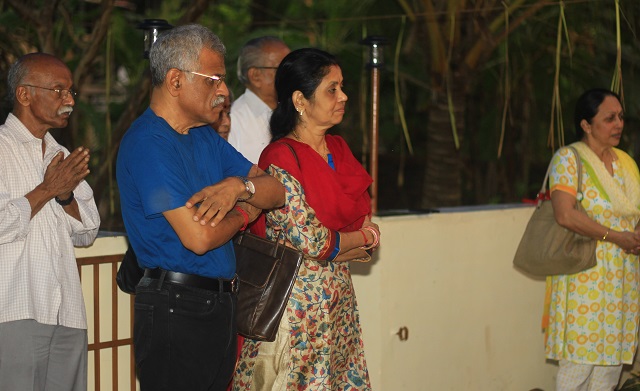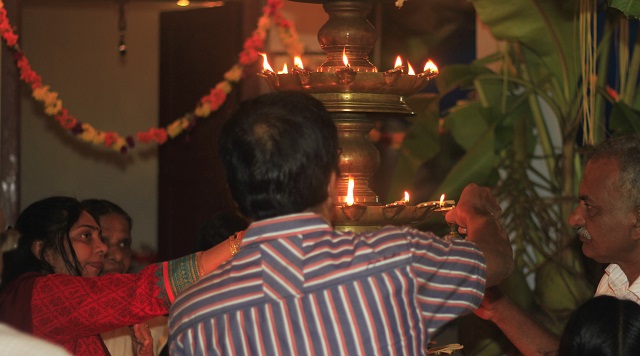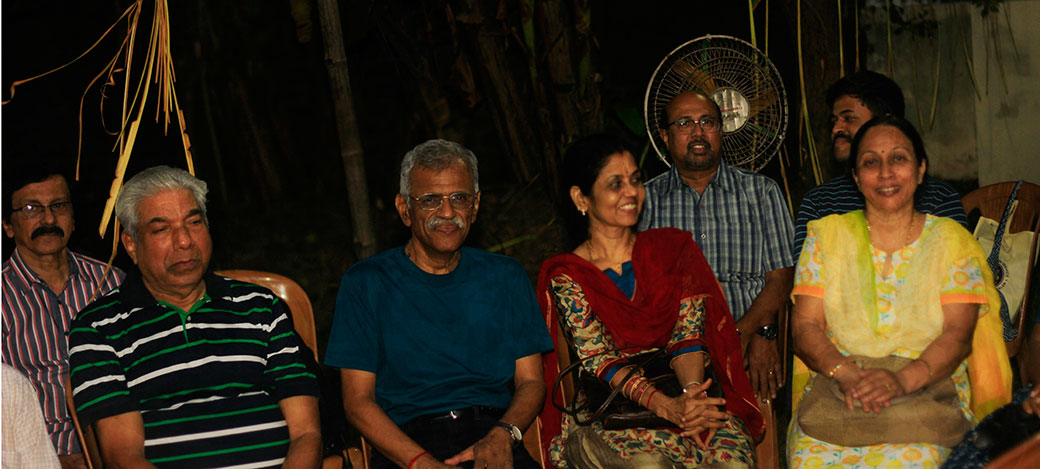 At the conclusion of the day's pooja, all the devotees were addressed by a learned poojari on the importance of Ashtabandha Kalasha Pooja.

This was also an opportunity to click photos of all those who had assembled.