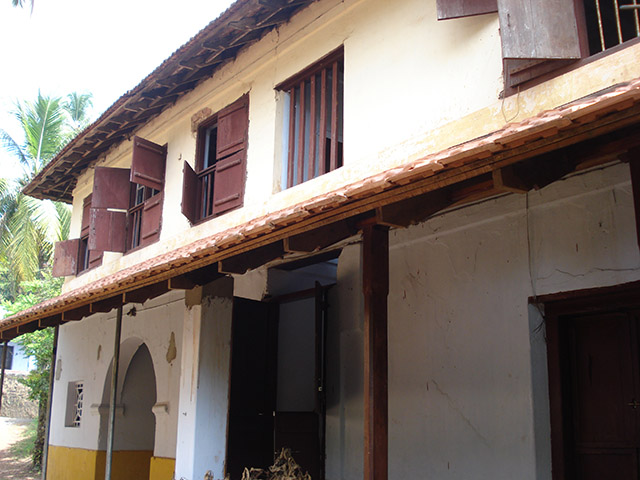 Padippura is the formal entrance to the compound. It has rooms on the ground and upper floors. In olden days, guests used to occupy the rooms in padippura. This way, the family living areas were kept separate. This may have been done for added security.
Rent income is currently being used to maintain the structure and the main tharawad house. But the rent income is small and more funds could be necessary to undertake major repairs.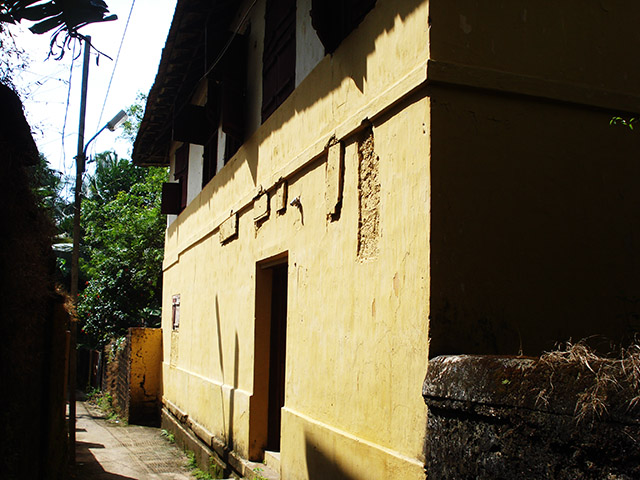 The entrance to the padippura is from the lane off the busy highway. The padippura is built along the compound wall. It has a tiled roof and faces the poomukham of the tharawad house.
The padippura entrance is not used much now as there is a wrought iron gate facing the main road which lets in cars too.