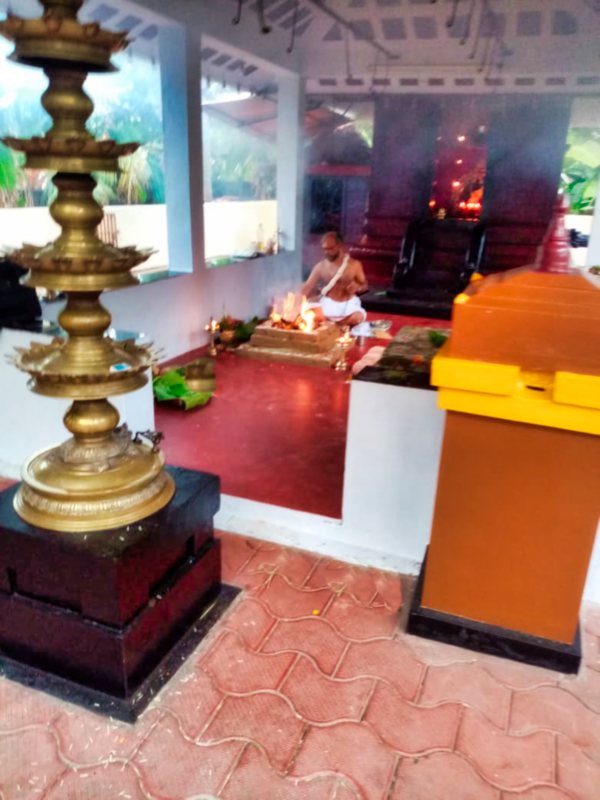 Pratishta Dinam 2020 in Ambalavattam Temple, Thalassery faced challenges on account of the outbreak of Covid 19. The pooja was held behind closed doorsand family members had no option but to stay away.
Covid 19 and Nationwide Lockdown
The Prime Minister on 24 March announced a 21-day nationwide lockdown to contain spread of the deadly virus. Trains stopped running and flights came to a halt. Restaurants ceased serving customers but for home deliveries. Companies asked employees to work from home. People had to maintain social distancing.
In the difficult conditions, family members were not in a position to visit our temple on 28 March for celebrations of Pratishta Dinam.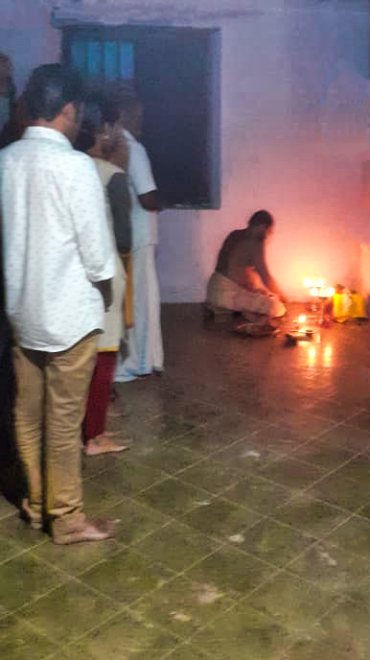 Back-Up Plan for Pratishta Dinam 2020
At the outset, we took the annual annadhanam off the list. Annadhanam was a regular feature each year, after the punapratishta in March 2004. People from all walks of life used to attend. This time around, the lockdown was in force. Therefore annadhanam was not feasible.
We also had to give up the Sandhya Pooja and Thayambaka with the utmost reluctance.
Pooja Ceremonies
Guru Pooja was at Ambalavattam Tharavad House on 27 March evening.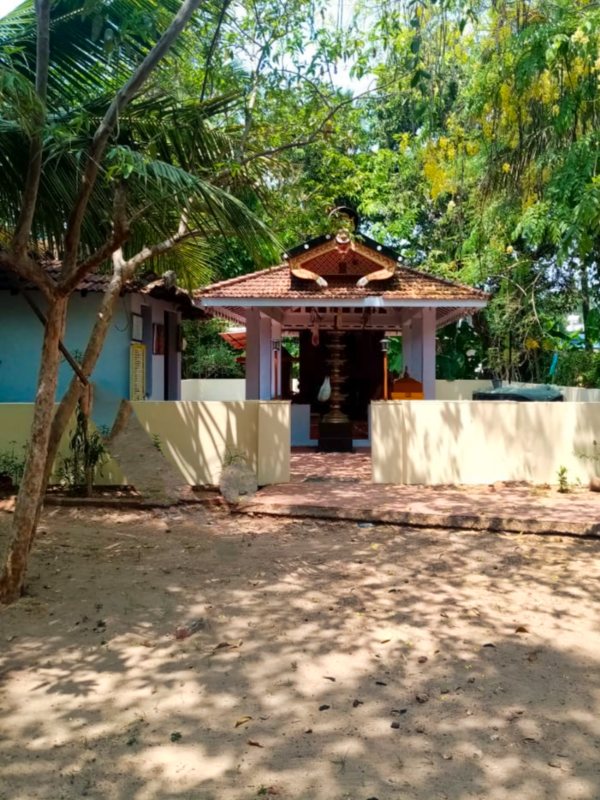 On 28 March 2020, Pratishta Dinam began with Prasada Sudhi and Punyaham. This was followed by Ganapati Homam as is customary.
Our Tantri had to come from Melechovva in Kannur to perform the annual Kalasha pooja. He was fortunate in getting the requisite permission from Kannur Police to travel to Ambalavattam Temple. He duly performed the Kalasha pooja. Later the Kalasha Kumbhams were used to carry out abhishekham of the deities.
Subsequently our Melshanti conducted Ucha Pooja and Naga Pooja. Everyone present got the prasadam. Moreover, the poojaris did a special pooja to protect all of us from the virus. This was as per our request.
Acknowledgements
Babuattan and the trustees merit a round of applause for safely dealing with a dreadful situation.
All family members who made liberal contributions  this year deserve sincere thanks.
Special appreciation is also due to the persons who lent a helping hand by shooting the photos and videos in this post.
If you liked the post, you could…
Subscribe to the free and informative e-newsletter.