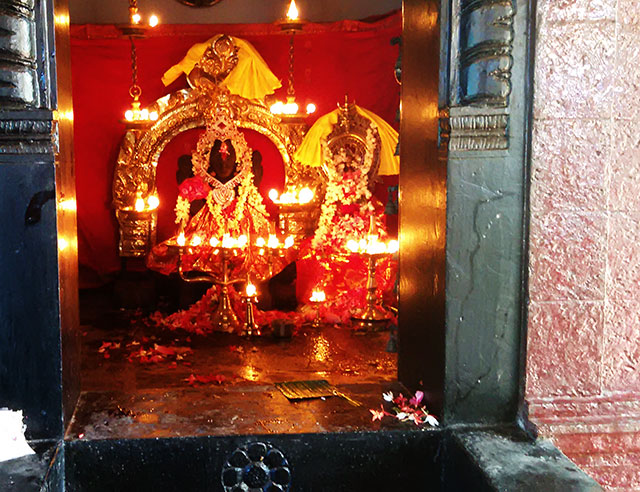 Naga Pooja was carried out at Ambalavattam Temple on 21 August 2017. The details were announced in the previous post on 31 July. According to Malayalam calendar, the pooja was performed on 5 Chingam 1193 on Ayilyam nakshatram.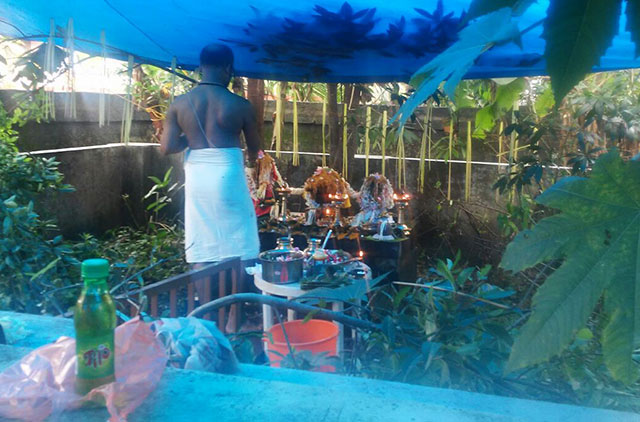 Noorum Palum was the pooja which was conducted. The rituals lasted from 8:00 AM  to 12:30 PM. Prasadam was distributed to all devotees as is customary.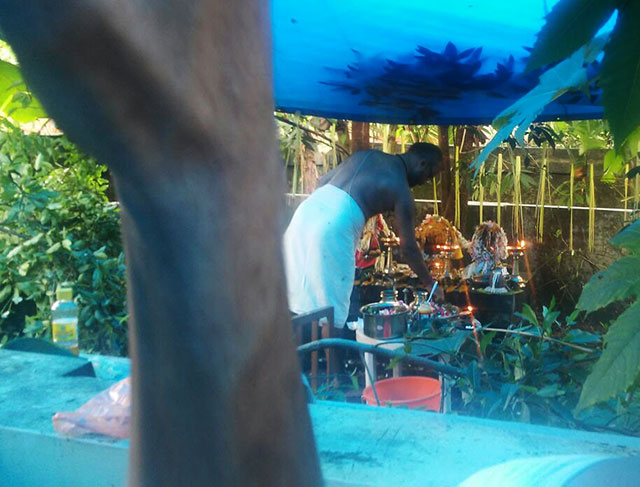 Family members from Thalassery and elsewhere in Kerala attended the ceremonies although it was a monday and a working day.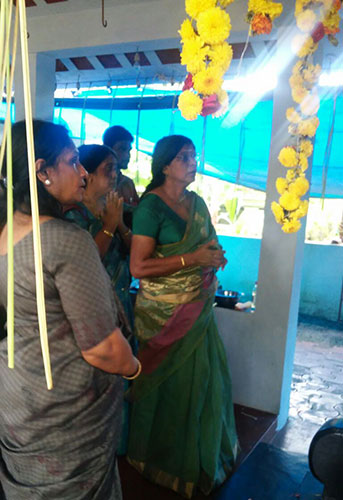 The photos were clicked by Smt. Nisha Umanath on her mobile phone and tablet. Please let her know if you like them.
As usual, Sri A.K. Umanath and his team organised the Naga Pooja functions.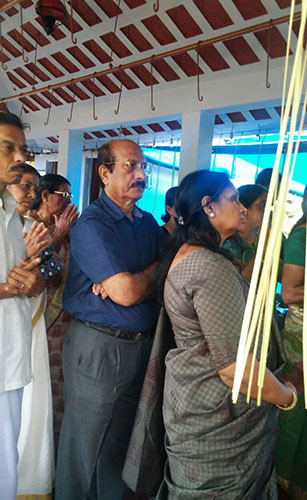 For more information, please contact Sri A.K. Umanath (Babu). He can be reached on mobile number +91 94 46 253330 or on email ID ak.umanath@ambalavattamtemple.com.