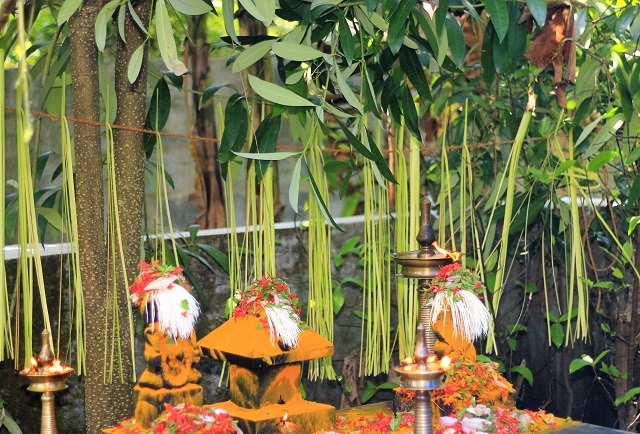 Naga Pooja was performed on 9 September 2016 (1192  Chingamasam 24) under the leadership of Pambum Meykattu Mana Tantri. Noorum Palum was the pooja conducted.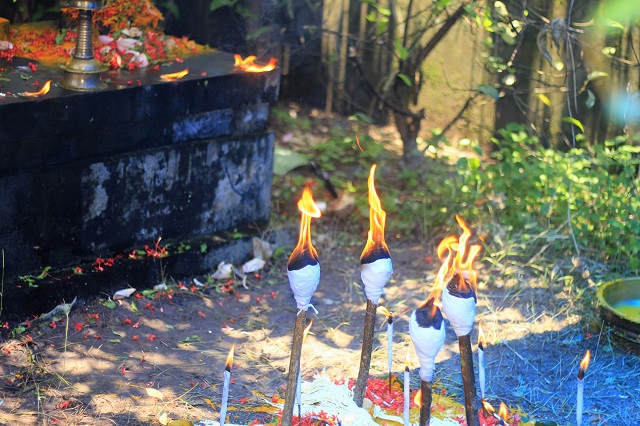 Pooja started at 8:00 am and concluded at 12:30 pm.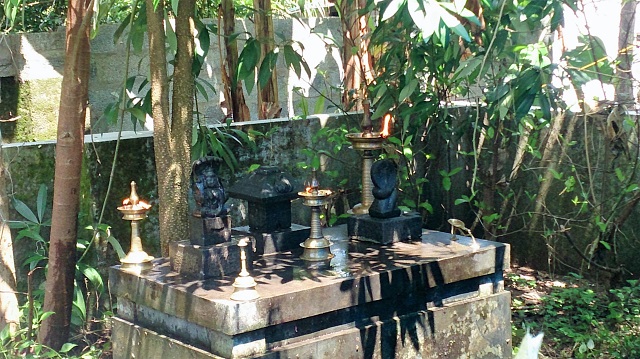 A sizable crowd of family members and others had gathered to attend the ceremonies.  The area around sarpakkavu was covered with tarpaulin sheets to provide shade from the sun.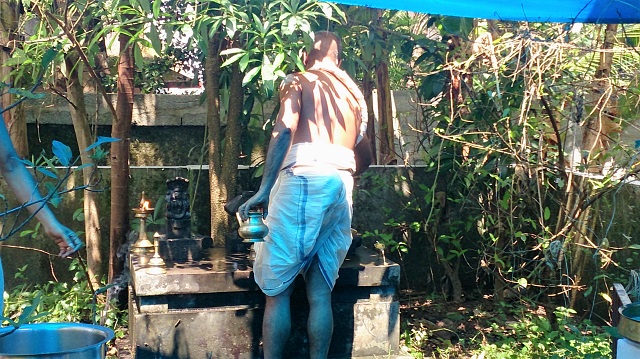 At the end of the pooja, prasadam was distributed as usual.

It was reassuring to see that many from the family had traveled far to attend the pooja. In future, we hope to see more young members of the family at the temple.