We had gone to the temple on a Sunday. Poojari had kindly waited for us as the train was late by a few minutes. There were no other devotees at the temple at that time. After the pooja, we got the prasadam and proceeded to travel to Kannur.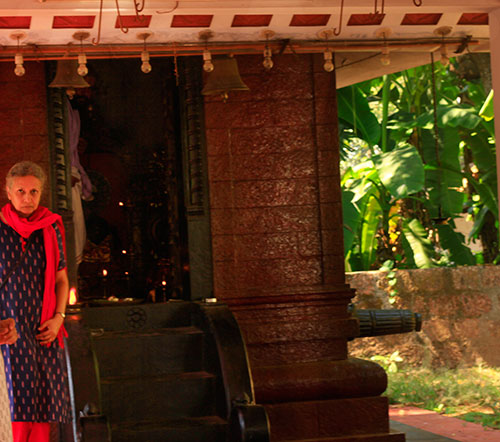 The image below is that of the naalam from the Sreekovil. It was photographed at close quarters with my Canon EOS 550D camera.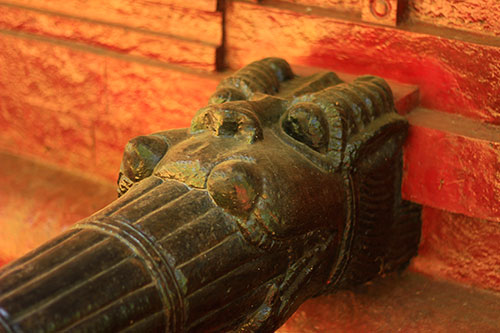 For more information, please feel free to get in touch with me via email at ua.satish@uasatish.com.