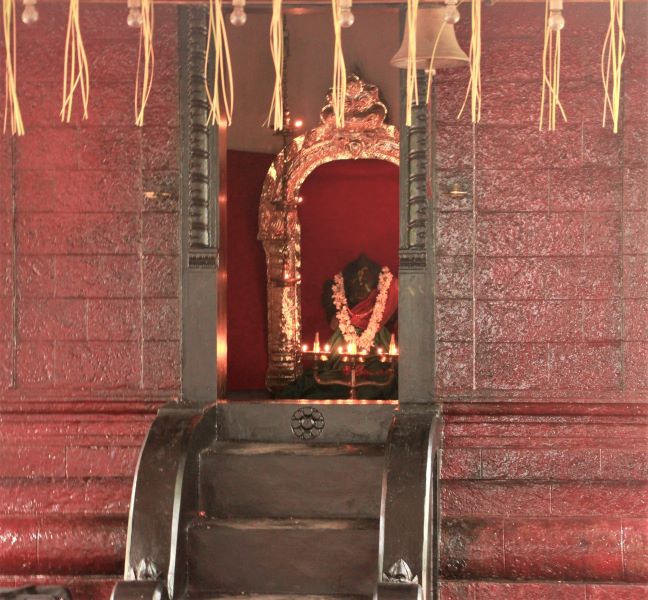 Pratishta Dinam 2021 regained much of the customery vigour although the country has not completely got out of the grips of Covid 19. However the situation had improved significantly over last year as much of the restrictions have been eased.
Covid 19 and Regulatory Constraints
There was a national lockdown in India last year. Travelling fom one district to another was possible only if the administration gave permissions. Hotels and restaurants had to close down. Trains and flights had ceased to function. Travel by road on four wheelers was rather hazardous but still possible.
The situation was much better this time around. Travel was relatively easier. Government had allowed opening of temples and other places of worship. Large gatherings of people were still restricted. Masks and social distancing were mandatory. Under the circumtances, we went ahead with the celebrations of Pratishta Dinam while adhering to Covid 19 norms.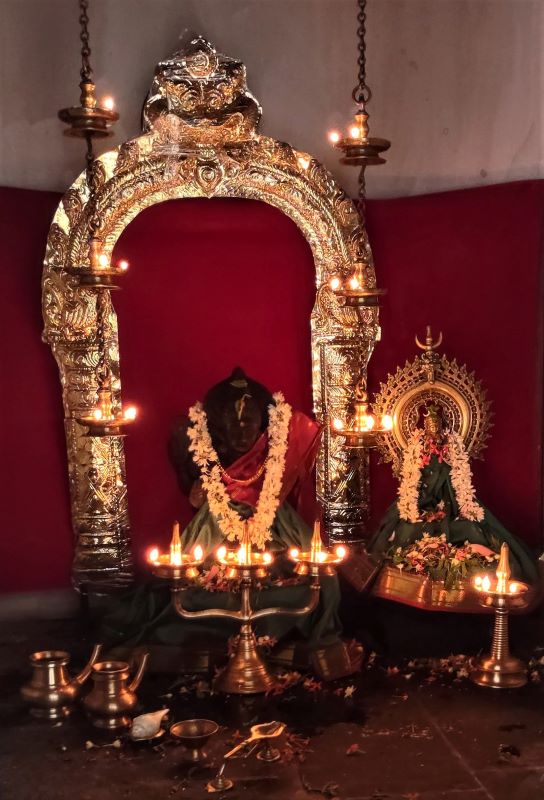 Moderation of Celebrations for Pratishta Dinam 2021
Annadanam was not part of Pratishta Dinam 2021, like in the previous year. Covid 19 regulations restricted the assembly of large gatherings. We therefore omitted Annadanam this time too.
Thayambaka and decorative lightings were also left out.

Pooja Ceremonies
The agenda on Pratishta Dinam 2021 was as follows:
| | |
| --- | --- |
|                TIME |                                            POOJA |
| 6:00 | Ganapathy Homam |
| 7:30 | Usha Pooja |
| 9:30 | Navaka Pooja |
| 10:00 | Ucha Pooja |
Early in the morning, floral decorations of the previous day are removed. Abhishekam of the deities then takes place, making use of the sacred water from temple well. After Abhishekam at 6:00 AM, poojari adorns the deity with flower garlands. This is known as the poochaarthal. We later have Ganapathy Homam.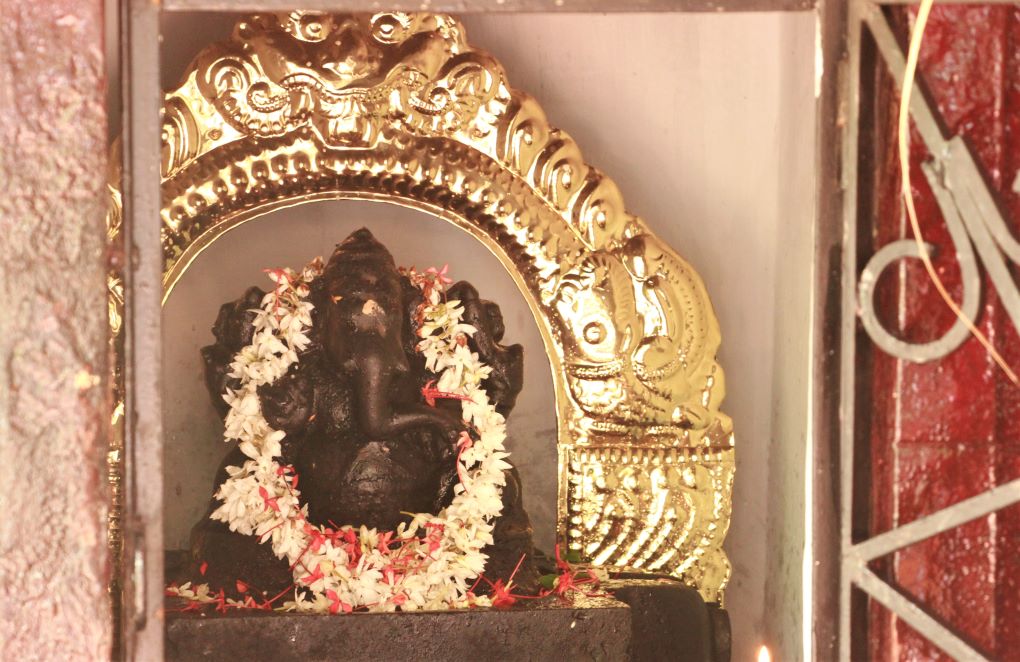 The first pooja, Usha Pooja, was at 7.30 AM. After this, the purohit removed the decorations and performed  Kalashaabhishekam with sanctified water. Navaka pooja was next. The second Abhishekam and Navaka pooja are performed only on special auspicious days. The following pooja was Uchha pooja at 10:00 AM. Maha Naivedyam was offered.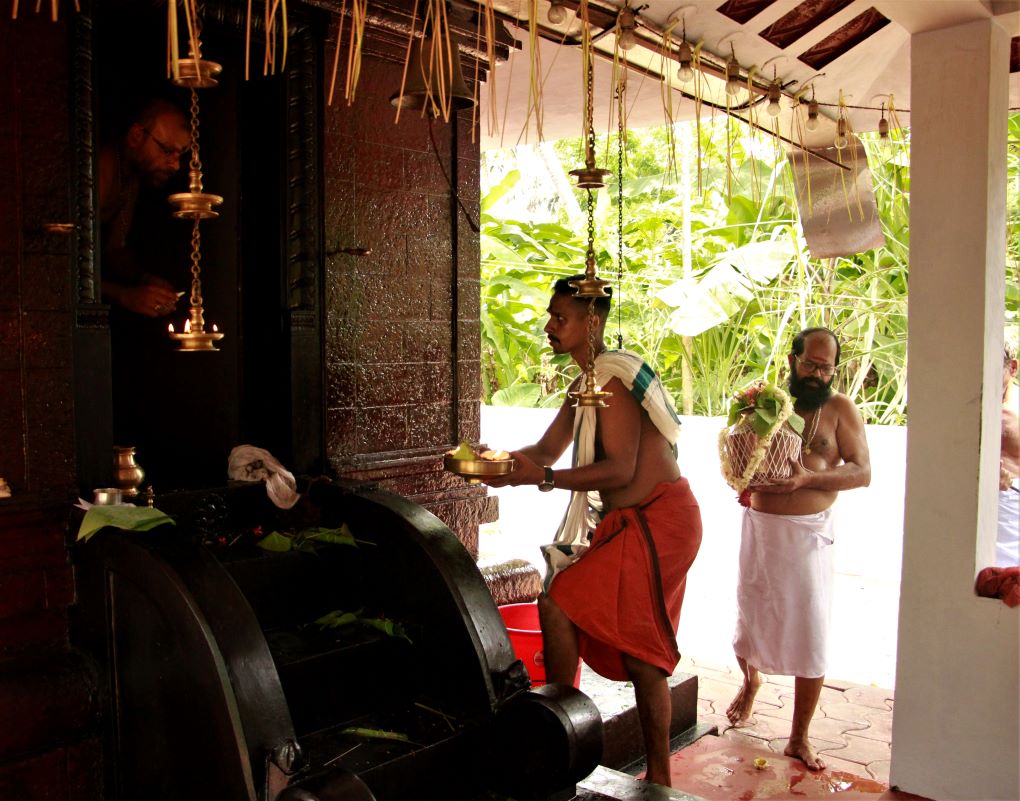 In the evening, pooja schedule was set as:
| | |
| --- | --- |
| TIME | POOJA |
| 6:30 | Deeparadhana |
| 8:30 | Athazhha Pooja |
Sri Thirumangalath Satheeshan Namboothiri conducted the pooja ceremonies. He had able assistance from Sri Muralidharan Shanthy.
Acknowledgements
The trustees did  a noteworthy job in arranging the function during Covid times. Among the trustees, A.K. Umnanath, Shubha Platt, A.K. Shantaram and U.A. Satish could make it to Thalassery on Pratishta Dinam 2021.
Family members who visited the temple earn a special thanks.
If you liked the post, you could…
Subscribe to our free and informative newsletter.
Family Meeting
Many family members travelled to Thalasery on Pratishta Dinam 2021.