Sarpa Pooja 2019 at Ambalavattam Temple, Thalassery will be on 29 August, Thursday. This corresponds to Ayilyam nakshatram in the Malayalam month of Chingam. This year we will perform Sarpa Bali as well as Noorum Palum.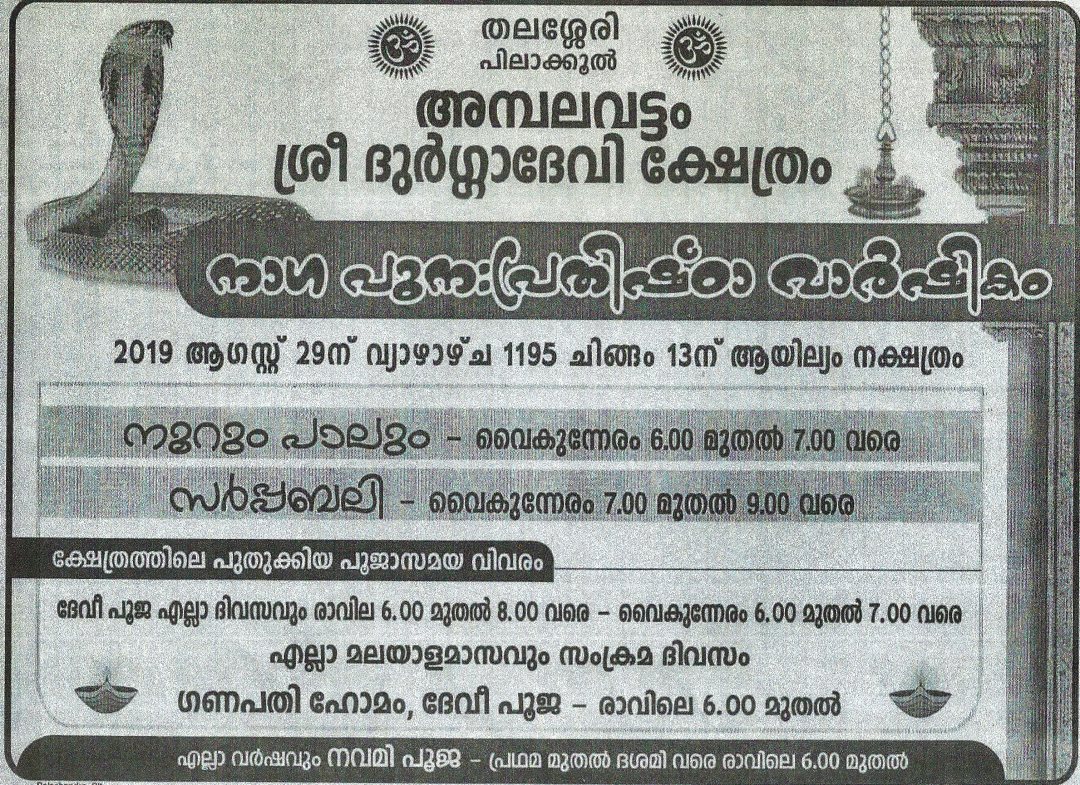 Pooja Program
Sarpa pooja  will start with Noorum Palum at 6:0 pm. This will go on till 7:00 pm. Immediately afterwards, the next pooja will be Sarpa Bali. It will continue for two hours and end at 9:00 pm.
Noorum Palum at Sarpa Pooja 2019
Noorum Palum is a special offering to appease Nagaraja and Nagayakshi. It is a mixture of turmeric, tender coconut water and arecanut flowers. The main ceremony in Noorum Palum consists of bathing Naga Raja and Naga Yakshi in milk mixed with rice powder. Afterwards the deities get a shower of turmeric powder. By offering Noorum Palum, we ward off Sarpa Dosham and Rahu Dosham.
Sarpa Bali and Its Importance
The most sacred of the poojas for Naga deities is the Sarpa Bali. Tantris undergo high penance to conduct it. On the day of Aayilyam nakshatram, the tantri draws a colourful Nagakalam on the floor using coloured powders. The priests offer prayers to please naga gods. This will expel the ill effects of Sarpa Dosham. The pooja is carried out after the Athazha pooja at night.
Naga Dosham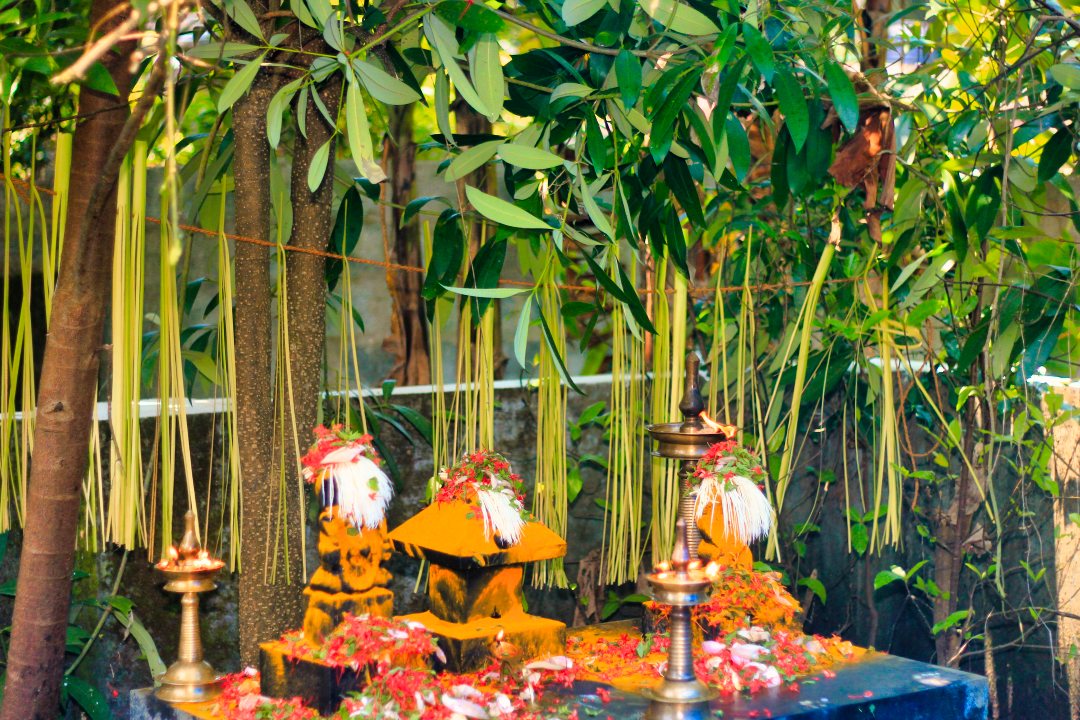 Naga dosham is the curse of Naga. The source of Naga dosham can stem from causing distress to Nagas or any sacred object related to snake worship. Another aspect of sarpa dosham  is associated with actions which harm the earth, like cutting of plants and trees. Naga dosham triggers health problems such as white patches on skin, eye disease and other incurable diseases. More unwanted outcomes of sarpa dosham include belated marriage or pregnancy, handicapped or disabled birth and needless disputes among family members.
Contributions for Sarpa Pooja 2019
Every year trustees and family members have generously contributed towards the conduct of Naga Pooja at Ambalavattam Temple. We appeal for liberal donations this time too. Remember to make the donations in Indian rupees to comply with Government of India regulations.
If you liked the post, you could…
Subscribe to the free and informative e-newsletter.