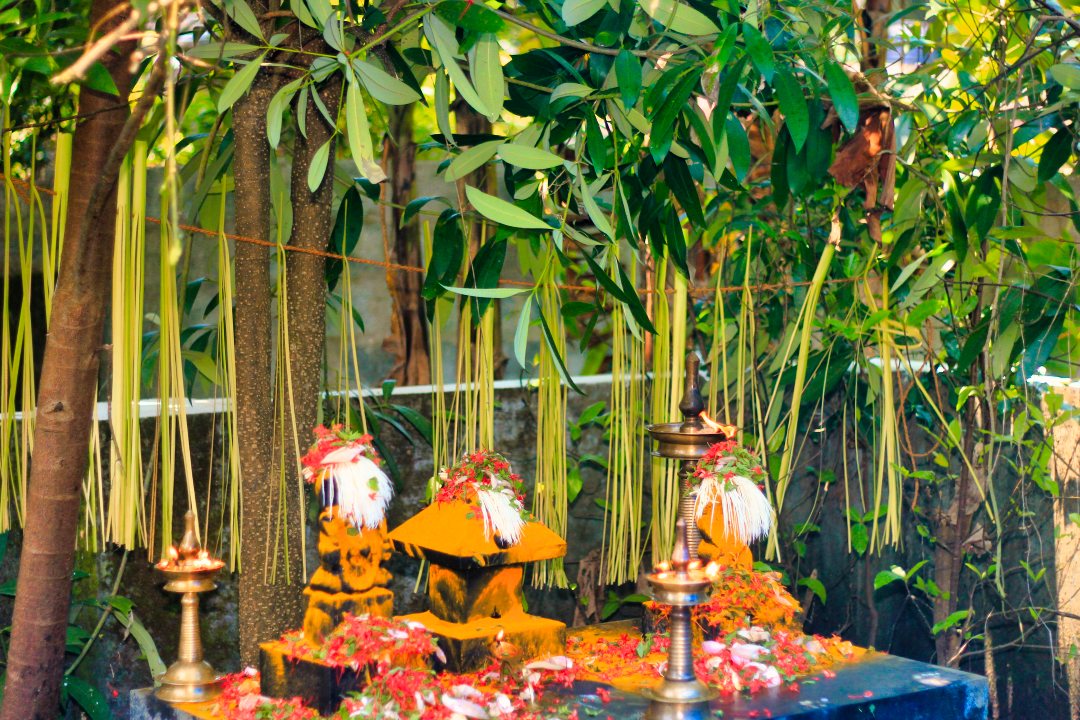 Naga Pooja 2019 will be  on 29 August 2019 Thursday at Ambalavattam Temple. The date corresponds to Ayilyam asterism in the Malayalam month of Chingam.
The agenda will be as follows:
Noorum Palum        6 to 7 p.m.
Sarpa Bali               7 to 8 p.m.
Sarpakaavu
The Sarpakaavu in Ambalavattam temple complex is near by the main temple. Specially designed stone idols represent the Naga God. Naga Pooja is customarily conducted on the Ayilyam asterism in Malayalam calendar. The Sarpakaavu has a diversity of trees and medicinal plants. This helps in maintaining ecological balance and is also  source of subterranean water.
Sarpabali
The pooja of worshiping Lord Nagaraja on  Ayilyam nakshatra is Sarpabali.  This appeases Nagas and wards off the evil effects of Sarpa dosham. At start of the pooja, priests draw a colourful sketch of Lotus flower the ground. In the middle portion of the sketch, you see ashta dala (eight petals) of the Lotus. Its outward triangle represents nature and Man.  The priests offer prayers and sacrifices (bali) to please naga gods through mantras and chants. Devotees who witness this holy ritual will recover from the anger of Nagas.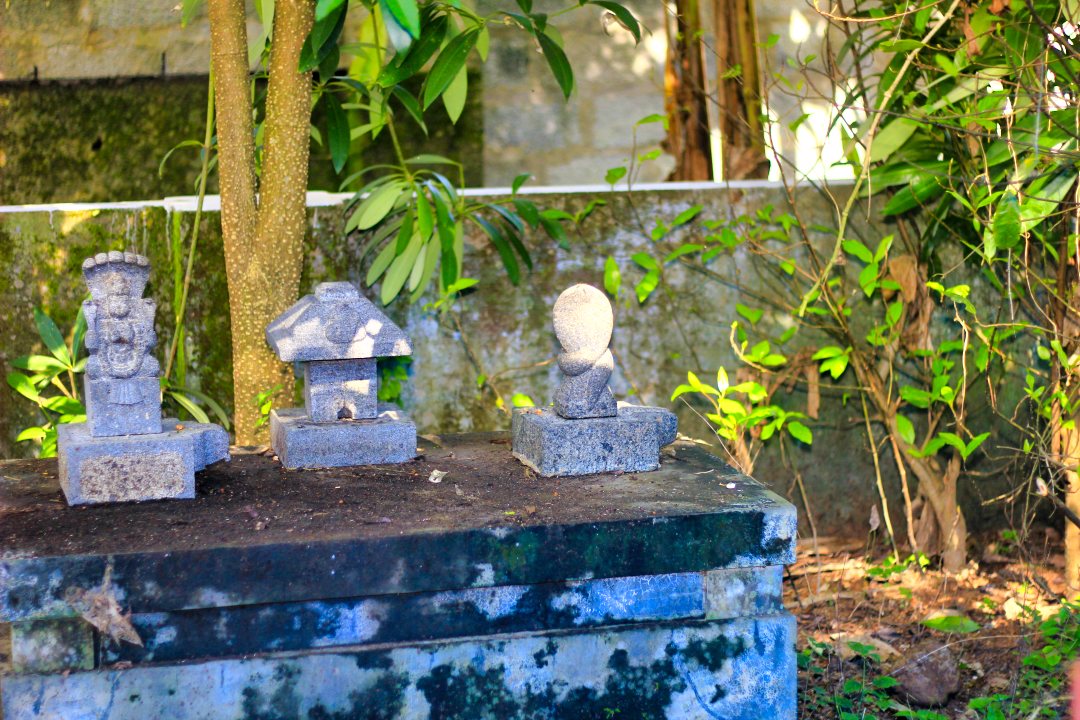 Naga Dosham
Naga dosham is the curse of Naga. The source of Naga dosham can stem from causing distress to Nagas or any sacred object related to snake worship. Another aspect of sarpa dosham  is associated with actions which harm the earth, like cutting of plants and trees. Naga dosham triggers health problems such as white patches on skin, eye disease and other incurable diseases. More unwanted outcomes of sarpa dosham include belated marriage or pregnancy, handicapped or disabled birth, needless disputes and quarrels among family members.
Contributions for Naga Pooja 2019
Every year family members have generously contribued towards Naga Pooja. We appeal for liberal donations this time too. Please remember to make the donations in Indian rupees so as to comply with government regulations.
In conclusion, leave your questions and suggestions in the contact box on the side bar.